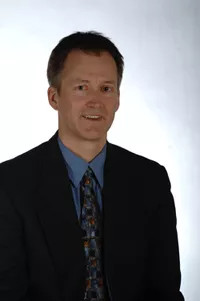 Scott Logan, who was CEO of the Halifax 2014 Commonwealth Games Bid Committee, has been hired by Trade Centre Limited as the chief business development officer.
Halifax's aborted bid to win hosting rights to the Commonwealth Games was characterized by secrecy, out of control spending and busted budgets. As The Coast revealed in a two-part investigation of the bid (see "Game over," October 4, 2007 and "Public money, private players," March 13, 2008), the bid committee was given a mandate to draw up a "right sized" games proposal costing $785 million, but drew up plans that would've cost taxpayers over $2 billion, and put the city of Halifax at risk for about $200 million more.
When the excesses of the bid committee became public knowledge, premier Rodney MacDonald pull the plug on the bid, and the committee disbanded soon after.
Logan, who had be seconded from provincial employment to the the bid committee, went back to the province after the bid collapsed. Before getting hired by TCL, he was associate deputy minister of Intergovernmental Affairs. He was paid $153,233 for the fiscal year ending March 31, 2011.
His new job at TCL entails sales, partnerships and event attractions, says TCL spokesperson Suzanne Fougere. His pay will be $157,888, which is "consistent with what he was making at the province," says Fougere.
Scott Logan the new chief business development officer at Trade Centre Limited is no relation to Robert Logan, the business development officer at the Metro Centre, which is managed by TCL.