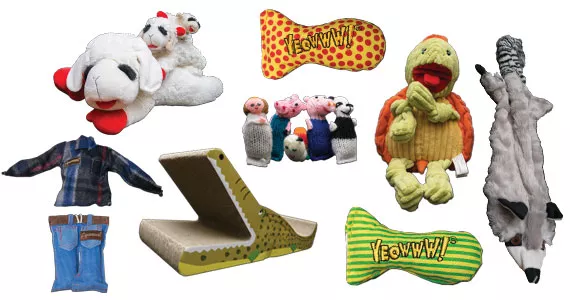 It's not Christmas, but there's never a bad time to grab some new toys for the fur-children in your household. We phoned up Pet Valu on Spring Garden Road to find out what all the best cat and dog moms and dads are buying this autumn to keep their little buds entertained for hours.
FOR CATS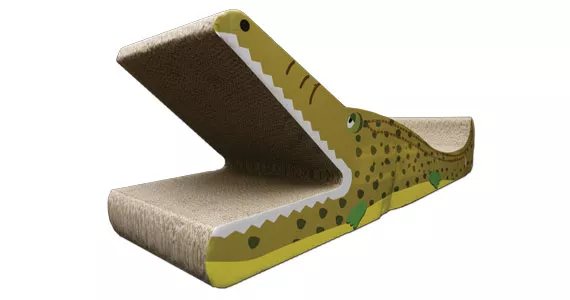 SCRATCH PADS $29.99-$39.99 Cats love to scratch, and that's a fact. These funky-looking cardboard scratchers from Jump come in a variety of shapes (crocodile, chesterfield) and help keep your kitty's claws healthy and trim. Better than scratching the real couch!
CHILLY DOG $3.49 These fun and colourful handmade woolen playthings are stuffed tight with catnip and shaped like a variety of barnyard animals. The cat's tongue will get stuck to the wool, which is fun (if you're a cat).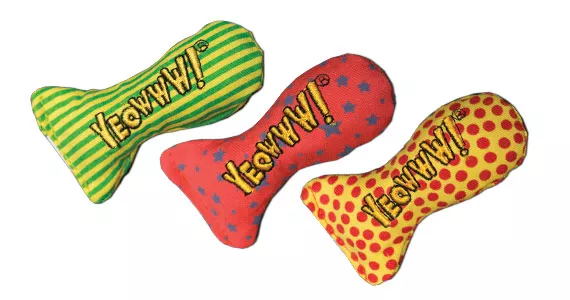 STINKIES $4.49 These embroidered "catnip sardines" are the perfect faux-fish toy for your feline friend. They're filled with organic catnip and "wonderfully odorous" according to the packaging.
FOR DOGS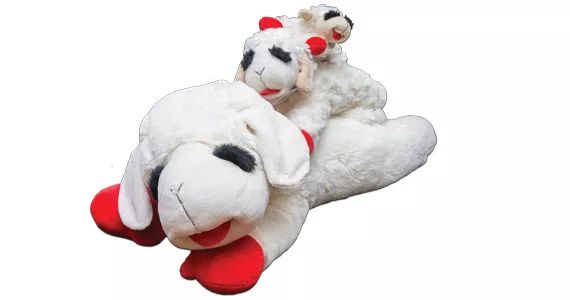 LAMB CHOP $5.99-$22.99 This plush toy is an evergreen best seller that dogs love to sink their teeth into. It comes in three sizes ranging from six to 24 inches, and is shaped like the sock puppet sheep popularized by American children's entertainer Shari Lewis.
HUGGLEHOUNDS Various prices For the dog that doesn't play around! These plush toys are covered in Tuffut Technology, which provides a multi-layer mesh on the exterior making them a lot harder for diligent dogs to tear apart. They also come in a wide variety of shapes—from cows and dragons to lawn gnomes and moose.
AUSSIE NATURALS Various prices A combinations of wool, leather and cotton rope make these chew-toys as tough as the outback. They come in an array of different shapes, but none more millennial-chic than a hipster-approved flannel shirt and skinny jeans.
FLAT SKINS $7.99-$14.99 No stuffing, all chew from these great toys by Jump. Shaped like a variety of forest animals such as raccoons, skunks and foxes, the flatskins can be munched on by the bedside or brought along on a hike through the woods.