Nova Scotia is known for its breathtaking coastal views, challenging rocky hikes, the thirst-quenching craft beer, and surfing. You can do all of this and more, within a two-hour drive from Halifax. Hop in a car, in a bus, or with a friend, and tour around some of Nova Scotia's top scenic locations.
Lunenburg
Welcome to the home of the Bluenose II (the familiar ship you see on your dime)! Lunenburg is a must-see while in Nova Scotia, and while you're there make sure to eat some seafood at the Savvy Sailor, and catch a tour at Ironworks Distillery. Finish off your trip with a cup of coffee at Laughing Whale Coffee, shop around for the cutest knick-knacks at Dots & Loops, and take a peaceful boat ride around. Explore Lunenburg
Tatamagouche
Food trucks have never tasted so good as Route 6 on your way into Tatamagouche. Once you're fed and ready, visit the local brewery and pick up some orange swag to sport on your trip. Tatamagouche is known for its waterfall hikes and farmhouse sleeping arrangements – a perfect getaway for the rural urbanite.
Route6 Food Truck
Tata Brew
Hiking trails
Peggy's Cove
A trip to Peggy's Cove has to be done twice: once on a sunny day and once on a cloudy and rainy day. It sounds crazy, but you'll never see such viscous waves as when you go on a windy day, but you'll want the pictures from the sunny day. Stay off the dark rocks! The tide has a mind of its own. Peggy's Cove Region
Wolfville Wineries
Wolfville is a top wine destination in Nova Scotia, showcasing eight local wineries that all offer a different taste to the experience. Hop on the Wolfville Magic Winery Bus for a day trip of your choice, or just pick a few to tour around. But Lightfoot & Wolfville just finished building their taproom and it is a must see!
Town of Wolfville
Annapolis Valley
When you're done wining, the rest of the Annapolis Valley is rich in history and ready to be explored. Get outside an experience a few hiking trails like the Acacia, Hall's Harbour, or Crystal Falls, or stay in the town and explore their quaint town hops and world's smallest harbour. Annapolis Valley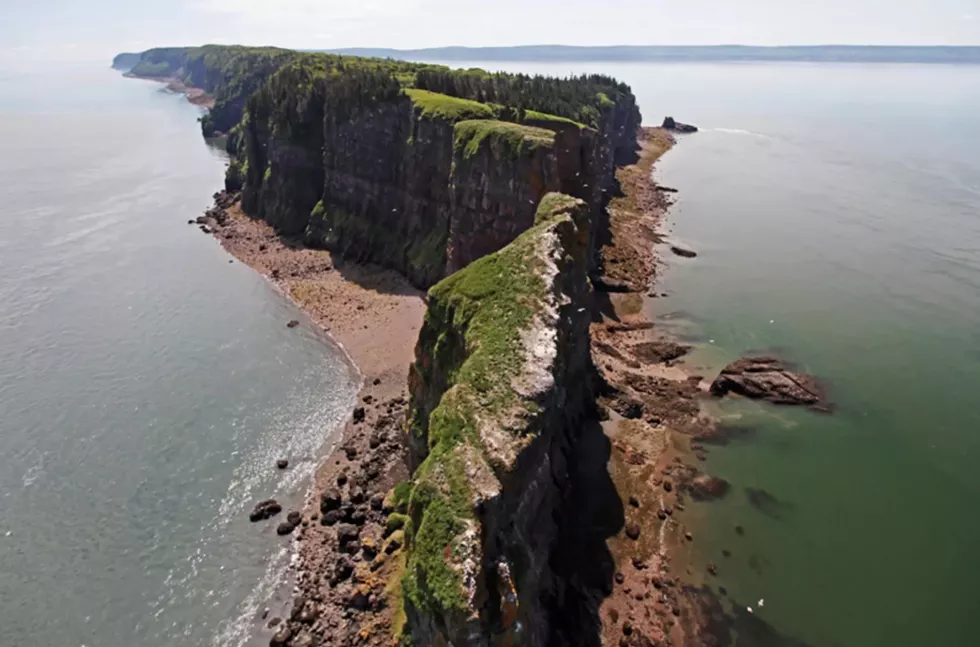 Cape Split
Located 35 minutes away from Wolfville is a must-do hike while in Nova Scotia. Come to the splitting rock ending and watch the most spectacular tides on the planet from Cape Split's lookout point over the Bay of Fundy. This five-hour hike is definitely about the destination.
https://parks.novascotia.ca/content/cape-split
Crystal Crescent
Clear blue waters and a boardwalk leading to a rocky hike is the perfect way to spend a day away from the city. Crystal Crescent offers two beaches from the trailhead, and you can even catch some wildlife. Get active, or just lounge on the beach and take a dip in the crisp ocean. Crystal Crescent Provincial Park
Kejimkujik Park
Park Keji is everyone's solution for a stress-free weekend away. Kayak and canoe during the day and set up camp for a night of stargazing in the evening. Your days can be filled with walking and exploring or sitting and learning about the history of the Mi'kmaw people. Parks Canada
Cow Bay
If you're a surfer who's come to Nova Scotia, then Cow Bay needs to be your first trip away from the city. Even if you're a newbie who wants to try it out, it's the best option for the expert and novice alike. Check the report to see what the waves are like today!
Surf report
Whale Watching
Spot some true marine wildlife on the many whale watching tours offered in Nova Scotia. The Bay of Fundy is highly recommended for success, and Petit Passage Whale Watch is the closest option to Halifax. Keep your eyes peeled for Minke and Pilot Whale, Harbour Porpoise and Harbour Seal. Petit Passage Whale Watch
This content has been developed and paid for by Swoop Airlines without involvement from The Coast's editorial department.