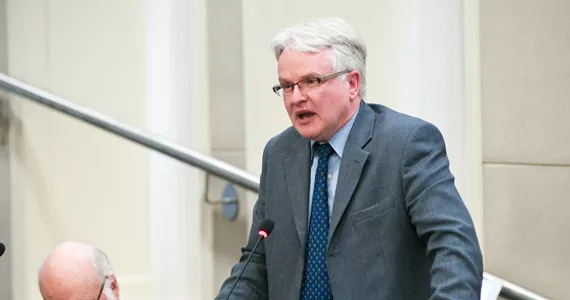 2013 grade: B-
2012 grade: C+
2011 grade: C+
2010 grade: C-
2009 grade: C
Phone: 490-5679
Since getting re-elected, Tim Outhit hasn't been particularly outspoken about any issue. But there's been a general gestalt about him, a noticeable shift into the ornery. It's like watching a volcano. He just sits there, maybe shifts around a bit, but then sits still again, the magma of discontent bubbling up quietly from the deep.
Who knows who will be hit when Outhit finally loses it? He has disproportionately lashed out against people he disagrees with, like those trying to save the Bedford Reef. We expect the cap will blow when a revised "tax reform" proposal comes before council, maybe in the fall. It's Outhit's baby, like genocide was Idi Amin's baby. A horrible idea.
Meanwhile, we sit uneasily on the beach, sipping a Mai Tai in the shadow of the beast.