People are exhausted. The man who runs the press room, a European of some kind (maybe French, maybe English, definitely tan) is upset. "These people could be having drinks by the pool," he tells the unrepentant photographers. "We bring them in here for you." Apparently he's been asking them not to take photos from the front row and they, as is the photographer's custom, have not been complying. "I don't know what else to do," he says before sadly introducing the cast of Whip It!.
Drew Barrymore, true to her rep, is very friendly and thanks every reporter for their question.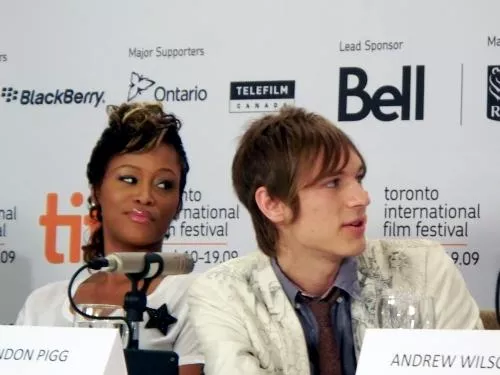 The musicians' corner: Eve and Landon Pigg.
Ellen Page: Trained for three months to do her own skating.

I'm stuck in a tiny room with hot lights and I refuse to pay $2.25 for a snifter of water in the hotel's convenience store. My notes say: So thirsty. Seriously. PARCHED. lights=not helping.
Since seeing the Private Lives of Pippa Lee I'm kind of obsessed with Robin Wright Penn, especially when she announces "I'm really judgmental and I'm kind of a bitch." Well you'd have to be, with her soon-to-be-ex-husband.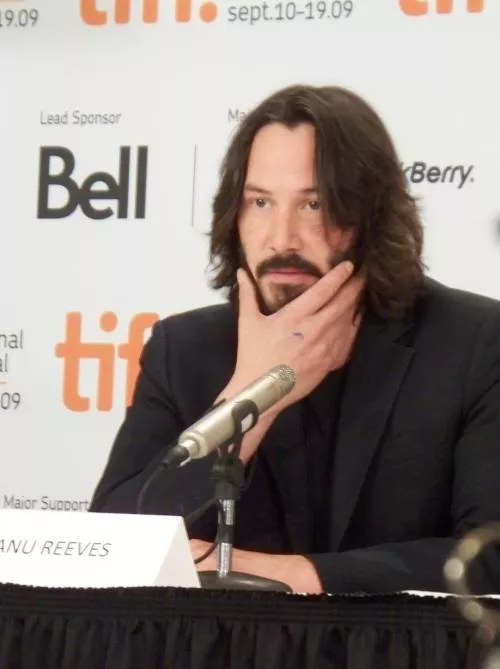 Keanu ponders how the hell he looks like that at 45.

Oh yeah, some movies: I Killed My Mother is very skillfully photographed, beautiful to look at and outrageously funny in parts. But there's something off-putting about someone who loves himself as much as writer-director-star-producer-casting agent Xavier Dolan does. The film features many, many black-and-white closeups of his emo hair, pouty mouth and naked chest and a completely pointless overhead of him naked in a tub. He spends most of the movie screaming—usually at his mother, who he doesn't actually kill, and that is not a spoiler—and because he wrote it when he was 17 it doesn't extend beyond that experience. Oddly there were five flies walking around the screen the whole time, which reminded me of Candyman. Bad omen. Dolan is a filmmaker to watch, though.
Samantha Morton is one of those fuck-off-Hollywood actors who continuously pops up in diverse material. Her directorial debut is The Unloved, about a girl with an absent mother and abusive father who ends up in an orphanage in working-class England. Morton is an orphan herself—the thank-yous include "All of Samantha Morton's foster parents"—and you can feel her intensely personal touch throughout. Though not much happens and large swaths of the film are either dialogue-free or have voices tumbling into one another, it's oddly lyrical and deeply sad, featuring an incredible centre performance from Molly Windsor as 11-year-old Lucy. The Unloved was first aired on British TV because Morton wanted it to be widely accessible to young girls who couldn't afford the cinema. Find it if you can.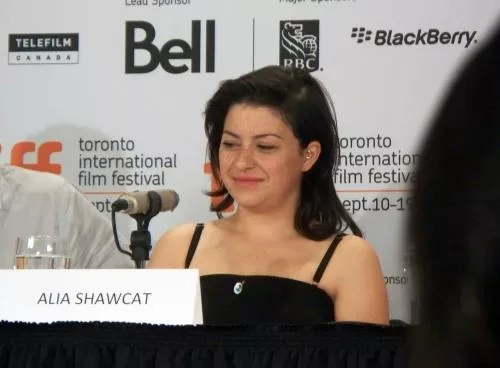 For Kinley and Kyle: MARRY ME! (And spell my damn name right.)