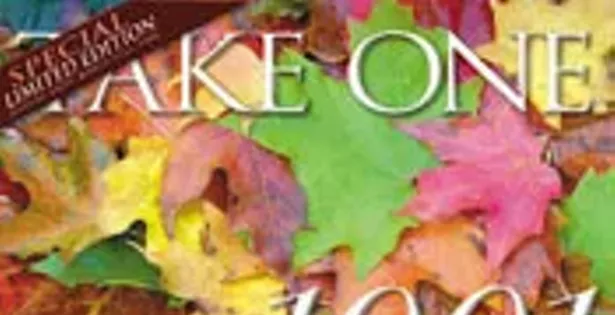 Take One — the magazine about the Canadian film and television industry — has recently released a $24 special edition (available at better newsstands near you and online at www.takeonemagazine.ca) that purports to have chosen the "1001 Greatest Canadian Films and Filmmakers of All Time."
"All time" is a bad concept for lists. It's out of date instantly (unless the world is literally ending in the very near future) and if you're not talking about facts, it's usually as subjective as anything else, so it just causes anger and rage blackouts and furious letter-writing. (We've heard.) A date range is always better.
Anyway, among the dry and often clinical thousands of words, we found our two favourite Canadian films, New Waterford Girl and Marion Bridge, there. (The list is wisely alphabetical.) And you'll also find Halifax-based filmmaker Thom Fitzgerald, and his "auspicious" debut, The Hanging Garden, on the list as well, holding it down for Hollywood Northeast in the face of much, much Toronto.
We are resolute
Loathe as we are to make pointless New Year's resolutions in our personal life — like we don't have enough issues to deal with as it is without actually writing a list — we feel like ol' Anablog could use some. So here they are, and feel free to hold us to them:
1. We will waste no more ink on Tom Cruise and his publicity family.
2. We will waste no more ink on Neil Strauss. (We've moved on to wasting Rolling Stone's.)
3. We will branch out at the newsstand, expanding our source pool beyond Entertainment Weekly and Blender. (We are taking recommendations.)
4. We will question the integrity of all jailed journalists.
5. We will print hilarious — unintentionally and otherwise — pamphlets we find around North America, at the Alderney Ferry Terminal and those sent in by readers. (Nudge.)
6. We will continue crushing on Mark Lisanti and Vanessa Grigoriadis.
7. We will grow our shrine to Christina Kelly.
8. We will continue using the royal "we," 'cause we like it.
Send hilarious pamphlets and anything else you got to Anablog c/o The Coast, 5435 Portland Place, Halifax, B3K 6R7.