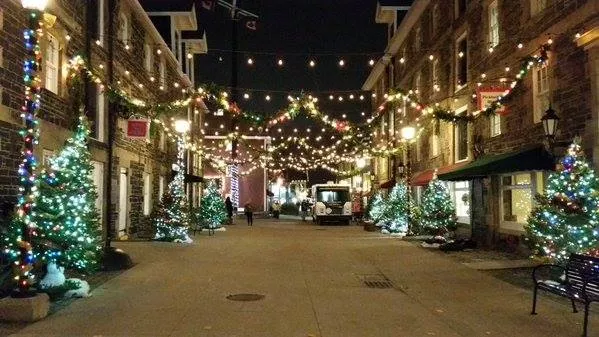 Whether you're knocking items off your shopping list or merely looking for busy sidewalks dressed in holiday style—this weekend your options are endless and endlessly awesome. With handmade markets everywhere you turn, and a pop-up circuit that's popping off it's fitting that Shop The Neighbourhood (a national event aimed at celebrating local, indie business) touches down in Halifax on Saturday. So, where do you begin?
Halifax Lights Holiday Market is back for another weekend of twinkling goodness in the form of music, snacks, shopping deals and one-of-a-kind gifts. Historic Properties has never looked so good. Find all of the vendors and a schedule of events here.
Tonight from 6 to 9pm, the ladies at Big Pony (2168 Gottingen Street) present Holidaze a pop-up shop of spilling over with ceramics, jewellery, paper goods, art, beauty and t-shirts. Guaranteed good times.
After kicking into gear last night, Wish Book—a pop-up shopping spot curated by Maggie MacCormick and Hannah and Sarah Sears— continues at FRED (2606 Agricola Street) until December 12. Clothing, decor, jewellery and other beautiful creations, local and otherwise, have turned the salon's former gallery space into a shop we wish was full-time.
The NSCAD Holiday Pop-Up welcomes shoppers to gather 'round the university's Fountain Campus (1870 Hollis Street, 1873, 1877 and 1879 Granville Street) today and tomorrow to find treasures from students and alum. Textiles, prints, photos, stationery and more are on sale tonight 4-9pm and Saturday 9am-5pm.
Over at King's Wharf, the Dartmouth Makers' Market returns with 47 artists who'll be selling their wares Saturday and Sunday from 10am to 5pm. It's free y'all.
The beloved North by Night Market has cooked up a holiday edition, this time at 2500 Agricola Street (Chapman Autobody's parking lot) from 4-8pm on Saturday. A beer garden, food trucks, local artisans and more food are on the roster, Facebook says over 5,000 people are attending...maybe they should just shut down the street?
Speaking of Agricola Street, Makenew (2468 Agricola Street) is hosting its own Holiday Love shopping event from 12-8pm. Deals, sales and tax free shopping.
Today through Sunday the Dalplex Christmas Craft Market (6260 South Street) welcomes the masses to shop, eat, mingle and enjoy live music. A weekend pass is $10, child supervision is $5 and the massive vendor list is here.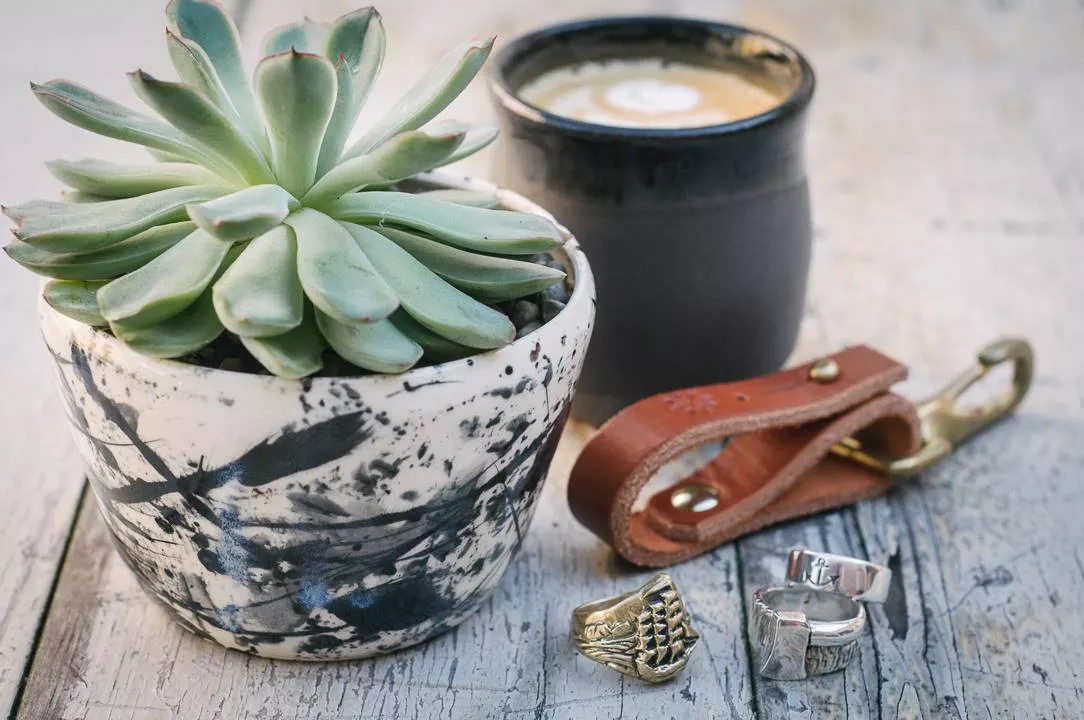 Pro Skates presents another serving of its Holiday Handmade Sale, welcoming great local makers Drifter Goods, swinej and Melody Hillman Ceramics into the shop, alongside all of its regularly scheduled great stuff, from 8am-4pm on Saturday.
Sunday at 10am, the World Trade and Convention Centre (1800 Argyle Street) hosts a craft fair newb—the Wintergreen Craft and Gift Fair! After much popularity with the New Brunswick version of this show, it's setting up pop-up shop in Halifax, with over 100 vendors (most of which are selling handmade goods).