If you had told me three years ago I would be a practicing Catholic, taking true joy from celebrating at church each week and fully participating in the church community, I would have given you my best tilted head, raised eyebrow look of disbelief. Born and raised in rural Newfoundland, I am what they call "a cradle Catholic." I went to a public Catholic school and celebrated all my sacraments, but by the time I was a teenager my family no longer attended church regularly. After I moved off to St. John's for university I grew even further away from my religion. In my early- to mid-20s I believed myself to be a liberal Catholic. I didn't agree with the majority of church teachings and lived a secular life. I was also pretty much at rock bottom. After completing my business degree I spent three years working in various call centres and dating one jerk after the next, so I pulled up stakes and moved to Halifax to complete a public relations degree at Mount Saint Vincent.
So what brought me back to church? The simple answer is I got engaged. The very moment I got engaged I was compelled to go back to church---I felt a great want to be married in the church and I knew in order to do that we had to join a parish and start attending once more (my fiance was also a lapsed Catholic).
Today I am an active member of my parish, volunteer youth minister and I work for Chalice Canada, a Catholic charity. I feel blessed to be able to live out my faith in many areas of my life but I also feel like I am living in two worlds.
It will be hard to explain to my future children about the dark moments in the history of church, including the sexual abuse scandals. It is awful that it happened and even worse that it was covered up for so long. However, policies are changing and the criminals responsible are being brought to justice. It is our duty moving forward to ensure that it doesn't happen again. As horrible as the abuse was it is unfair to insinuate that it happened because priests are celibate or secretly gay. It happened because there were pedophiles who misused their position of authority and it happens every day in schools, universities and youth organizations. It certainly doesn't excuse what happened, but it is important to separate the criminals from the faith itself.
When Pope Benedict XVI announced he was retiring, I was both shocked and intrigued. After all, pope is usually a forever gig. Personally I applaud Benedict for recognizing that he was aging and no longer able to provide the leadership the church needed.
As expected, speculation erupted in the media with non-Catholics everywhere inserting their opinions that the church needed a new modern pope to finally bring much needed sweeping changes to the Catholic faith. What some people don't seem to realize is that church doctrine is based on 2,000-year-old teachings and they ARE what it means to be Catholic. The church will never change its base beliefs to suit popular culture.
However, this does not mean that the church is not in need of a revival of faith.
I truly feel in my heart of hearts that Pope Francis is exactly what the Catholic Church needs right now to help restore confidence in the Vatican. The more I read about him, the more excited and hopeful I become. He is humble, modest, a champion for the poor. During his first days in office he refused his papal limo in favour of the cardinal bus, paid his own hotel bill and walked about on Sunday greeting parishioners after mass like any other parish priest. I'm excited at what Pope Francis will bring to the papacy and for the future of the church as a whole.
As for my life, I move forward every day growing in my faith. My hope is that I will encourage others to learn more about the faith before they criticize what they don't understand or draw conclusions based on what they hear in the media. I am always open to discussing the faith openly in a spirit of discourse and mutual respect. It's not easy being Catholic in a secular world, but it is totally worth it. a
---
click to enlarge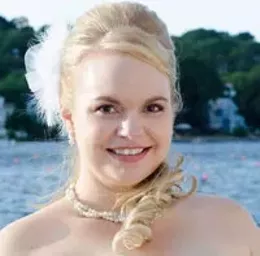 Heather Little is a marketing campaign coordinator at Chalice Canada. She is happy to discuss the Catholic faith in an open and respectful manner. You can find her on twitter @PRapproach.
Send your essay ideas for consideration to voice@thecoast.ca