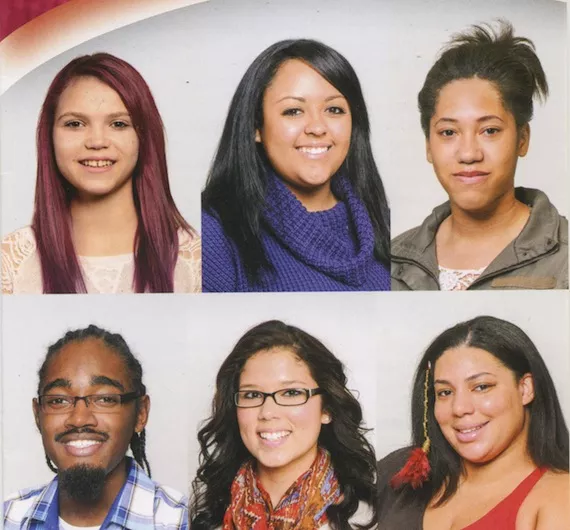 Over the 30 years since Black History Month was first recognized in the Halifax city library, it has matured into in a province-wide celebration rebranded as African Heritage Month. Still, there's lots more work to do, says Crystal Mulder,a historian who works at the North Branch Library and who is one of the organizers of African Heritage Month.
"Nobody ever knows their full history," says Mulder. "That's true of African Nova Scotians, African Canadians, Canadians of European descent, First Nations... there's still so much to learn of our history, for each ethnic group and then to tie it in for the overall history of our province.
"We can learn how these [historically black] communities came to be, who are the folks that have led the charge in each of these communities?" says Mulder. "I know that at some point in our history, we were involved in the abolitionist movement. There was an anti-slavery society here in Halifax. More research needs to be done on those kinds of things. Look at those who remained. The Loyalists who remained, the war of 1812 refugees, there's a lot more to be learned about those folks."
As it name implies, African Heritage Month began as a monthly celebration, but it has triggered a year-round appreciation of black heritage that is making an immense difference in the black communities, says Mulder. "The inclusion of such things as the African-Canadian studies program at the high school level, those cultural academic enrichment programs that are run by the Black Educators Association, they help to further development that sense of history and pride in our young folk throughout the course of the year."
This year's celebration is focused on youth. "The aim is to get more of our young folk involved in celebrating African Heritage Month outside of their school, more so within their communities," says Mulder. "The young folks who have been selected for our poster this year is our chance to recognize those young folks who are doing good in the community, in their home towns and their regions. These are young folk who we see as our future leaders, actually."
See a full listing of Halifax area African Heritage Month events at www.halifaxpubliclibraries.ca/ahmonth.