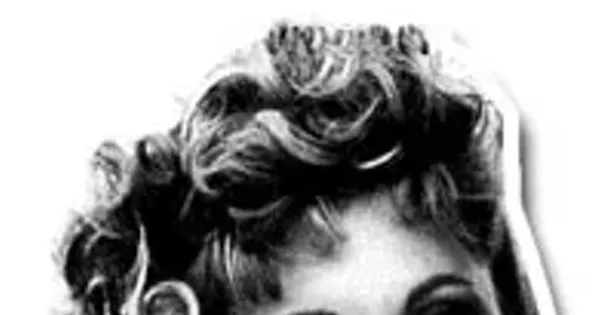 A handful of dancers from across the country calling themselves SINS (Sometimes in Nova Scotia) will present Oceanids, among other pieces, this weekend at DANSpace. The piece has multi-disciplinary roots: after seeing a Rothko painting, composer Mark Duggan wrote "Slow Swirl at the Edge of the Sea," which is the source of the dance piece. (The umbrella title is, aptly, The Tri-Angle Project.) It aims to "examine how geographical location informs artistic creativity."
Dancers Jacinte Armstrong (Verve Mwendo), Sara Coffin, Susanne Chui perform in a piece chorgeographed by Susan Lee and presented locally by Kinetic Studio.
"This is an important project for us to participate in," says Kinetic's Shelagh Hunt. "For years the Maritimes have been an incubator of dance talent, nurturing young performers towards professional careers that take them to other parts of the country, the continent and the world. The dance milieu is changing and performers are choosing to stay in the region or return here to bring their talent, ideas, and dance energy to audiences in our communities."
The Tri-Angle Project runs June 3 and 4 at DANSpace, 1531 Grafton, at 8pm. Tickets are $15 and $10 for students and seniors, all at the door.
Tell me more, tell me more
The coveted details of our favourite summer event (no, not the beginning of fall, but it's a close second) surfaced this week. The Atlantic Film Festival's annual alFresco filmFesto—in which films of various class are screened up against a wall on the Halifax Waterfront for a small donation from you—will kick off later at the end of July and if there's nothing there for you, you are beyond our help.
Dates are being firmed up, but we hear the sixth slate includes the 1968 Peter Sellers hit The Party, The Rocky Horror Picture Show (you know there will be a costume contest at that one), The Perfect Storm (it can't all be art, people), Mary Poppins and, shoo-bop sha whada whadda yippidy boom da boom, Grease (we're telling you about it, stud)!
This year's annual people's choice contest gets a big shrug from us, but we're here for you, so pick your favourite Bond film from Tomorrow Never Dies, The Living Daylights, Octopussy, Diamonds Are Forever, Thunderball and From Russia With Love. We like the one with the gadgets and the double entendres.