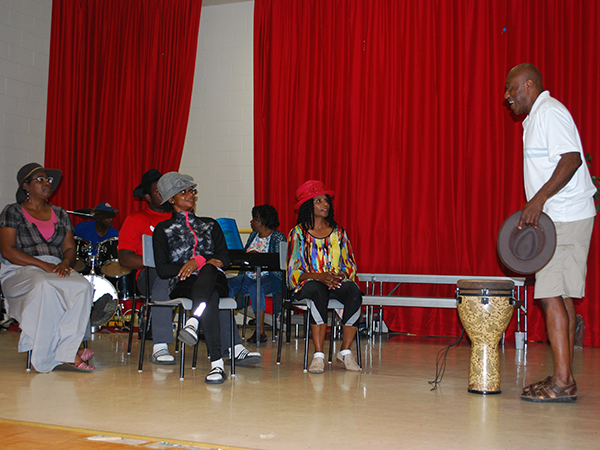 The Power of Preston
Aug 13-14, 7pm
Alderney Landing Theatre, 2 Ochterloney Street, Dartmouth
$15/$20
---
W hen Anne Johnson-McDonald picks up the phone, a quick half-hour before she'll have to rush out the door to rehearsals, she's ready to explain exactly where the name of her latest musical comes from: "The power of Preston is the people of Preston," the playwright and artistic director explains with an audible grin. "I want this play to empower our people, encourage our youth and elders—to showcase our greatness, our history, our accomplishments in education, in politics, in sports, in the arts."
The theme for the play—which opens with an African elder prophesying about a land where Black excellence is forever in bloom and that traces the history of Preston to today—came to Johnson-McDonald "as I was jogging on the trail in Preston. Last year I went to see Jesus Christ Superstar and thought: It has to be a musical."
The playwright has scads of local, inter-generational talent on deck to back up her song-laced ambitions, with the likes of Reeny Smith, Keonté Beals and Four the Moment member Kim Bernard performing as part of the show. "Everyone that's involved has a connection to Preston," Johnson-McDonald adds, mentioning that Beals' powerful hit "Man Down" weaves into a plot about gun violence (one of only two times the show, as she puts it, "recognizes hardships").
On the whole, Johnson-McDonald emphatically states the show is "a must-see," a vibrant retelling of a community through the words of those from there: "I want audience members to walk away with an appreciation of who Preston is," she adds. "Of contributions made to the larger society, of the broadness and richness of who Preston is."