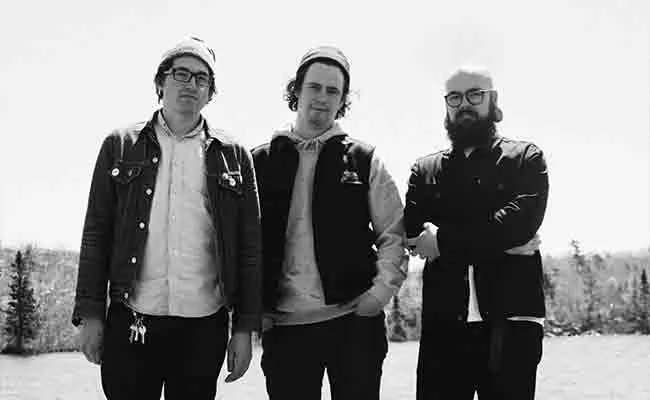 Botfly w/Vulva Culture (solo) Dark Sky Parks, Die Hexe Thursday, September 28, 7pm Plan B Merchants' Co-op 2180 Gottingen Street $5, all ages
After five years of writing songs and four years of releasing music, noise rockers Botfly have unleashed a self-titled debut album. "I mean I guess you can only release so many EPs," says guitarist and vocalist Keegan Goodspeed, "until you hit the point where you're like 'Maybe I should try and go for it.'"
The lineup for Botfly shuffled around Goodspeed for the first couple years before settling into the current lineup with Dewayne Shanks on drums and Sean McInnis on bass. Botfly has evolved from one man's band into a project where everyone influences the songwriting process. "We've been on such a connected level for so long that these aren't my songs anymore," says Goodspeed.
On Botfly, which you can hear this Thursday at Plan B, the band cranks up the volume, weaving through facets of noise rock, touching on punk and hardcore in the process. For previous recordings, there were restrictions on genres the members didn't want to lean towards. This time around, they were lifted. There are glimpses of hardcore because it's a big part of their lives, even if it's not a hardcore record.
"Wth heavier music—you can only listen for so long until your ears start to fatigue so you want to be able to intrigue and keep things changing," says Goodspeed. "Being dynamic—whether that is tempo change, volume change, emotional change—is very crucial to what I think makes a listenable record."
Shanks and Goodspeed started Gluttony Gang Records for the release, in what they say is an ode to Sloan's Murderecords. (It's also a joke referencing the volume of garbage food they eat.) The new label is part of the do-it-yourself ethos that's always powered the band. The songs are recorded in living rooms and everything is done in collaboration with friends.
"You can do whatever you want if you really, really want to do it," says Goodspeed. "You will make it work and you do not have to spend hundreds and hundreds and hundreds of dollars to have something you're proud of."