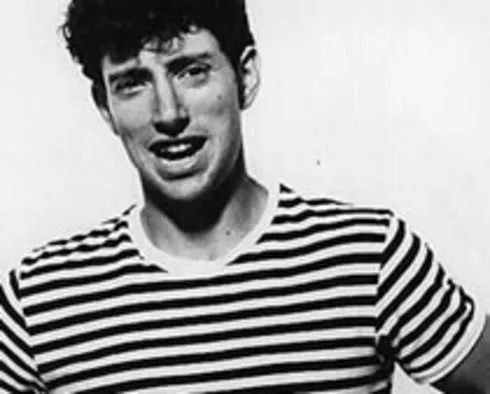 Another weekend, another cover show? I'm not complaining, especially when the show in question features a Modern Lovers tribute band. Remember the Modern Lovers? Remember sitting with your stupid friends laughing at the line "Pablo Picasso never got called an asshole," and wondering why no one else thought it was funny? Well, you can sing your heart out with like-minded souls to the tribute band at the Seahorse this Saturday (10:30pm, $6), along with Iggy and the Stooges and Blondie. We asked the responsible musicians to share their favorite tribute songs with us and tell us why their respective tribute band is important. Thanks, you guys.
Adam O'Reilly (The Modern Lovers, playing guitarist and back-up singer to Brent Halverson's Jonathan Richman): The first Modern Lovers/Jonathan Richman song I ever heard was "I'm Straight". It was probably about five or six years ago now and I was sitting in bed drinking coffee with a friend. It really blew me away, like nothing I had heard before. It has the type of vocal phrasing and simplicity that I really loved about Beat Happening but with this really great cyclical and reversing story line - just really smart.
Jen Clarke (Blondie): One song that is very fun to play is "Kung-fu Girls." It's off Blondie's first self-titled album, which is one of my favorites. A lot of the songs on this album sound sweet and poppy - similar to arrangements by girl groups from the 60s like the Shangri-Las - but the lyrical content is really out-there and subversive. Debbie was insistent on remaining the subject rather than the object within her band, and always maintained a captivating sense of control even when 'vulnerable'. It's a really driving song with a great riff and it also has a great sense of humour that's reflected in the music. It's arranged with a really fun keyboard solo and a surprise, almost-theatrical ending.
Myles Deck (Iggy and the Stooges): Down on the Street. The entire Fun House album actually. I didn't even dig into the Stooges til I was 22. I'd been listening to a lot of modern punk, hardcore and metal for years. But deep down I think that I was looking for something more primal. I'd known who they were for a while but when I put their self titled record on for the first time, it felt like someone flicked a switch and pushed me into rock 'n' roll overdrive.
The show is Saturday September 25 at the Seahorse, starts 10:30pm and is six bux.