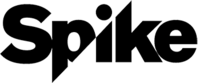 The Mist, a multi-million dollar television show, based off of the Stephen King novella begins filming today in Halifax. The 10-episode series will premiere on Spike TV in 2017. The show is being produced by Magic Rock Productions (based out of Halifax) and TWC-Dimension Television (New York).
According to a press release, The Mist "tells the story of a foreboding mist that arrives in one small town ushering in a terrifying new reality for its residents, putting their humanity to the test.  What will people do to survive when blinded by fear?"
The cast includes Morgan Spector, Frances Conroy, Alyssa Sutherland, Gus Birney, Dan Butler, Luke Cosgrove, Danica Curcic, Okezie Morro, Darren Pettie, Russell Posner and Isiah Whitlock, Jr.
The show will be filmed mainly in Halifax, with some additional shooting in Windsor. Exact locations could not be released for security reasons.
Nova Scotia will serve as a double of Maine, where the story is set. Filming will go through until late fall.