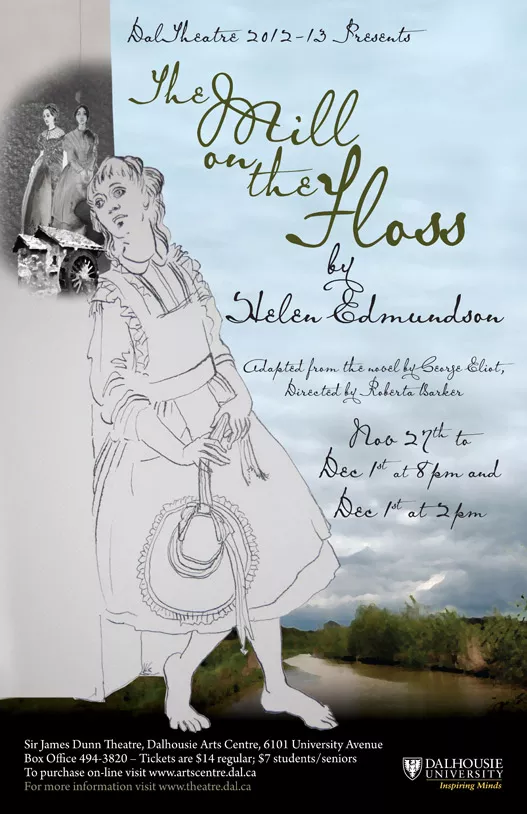 I struck up a conversation with the woman next to me during the intermission of The Mill on the Floss. She said she always jumps at the chance to see any DalTheatre shows. She raved about the quality of sets that "rival many professional companies". She said she was always impressed by the costumes and by the fact that the young actors just "do a great job". She also mentioned that DalTheatre stages classics and shows not often seen in our city.
So true!
The Mill on the Floss is the story of the rise and fall (and rise and fall) of the hardworking but unlucky Tulliver family. It's a sweeping melodrama that centres on Maggie (who is played by three different actors representing three different ages.) The three Maggies interact throughout the play, offering a window into the head and heart of the heroine.
The play is long (two and a half hours plus intermission), and the ending a little rushed and unclear, but as my intermission-buddy commented, Halifax is lucky to have this caliber of theatre from our up-and-comers.
WHEN: To Dec. 1 at 8 p.m., Dec. 1 at 2 p.m.
WHERE: Dunn Theatre, Dalhousie Arts Centre
TICKETS: $14, $7 student /senior at artscentre.dal.ca, 494-3820 or 1-800-874-1699