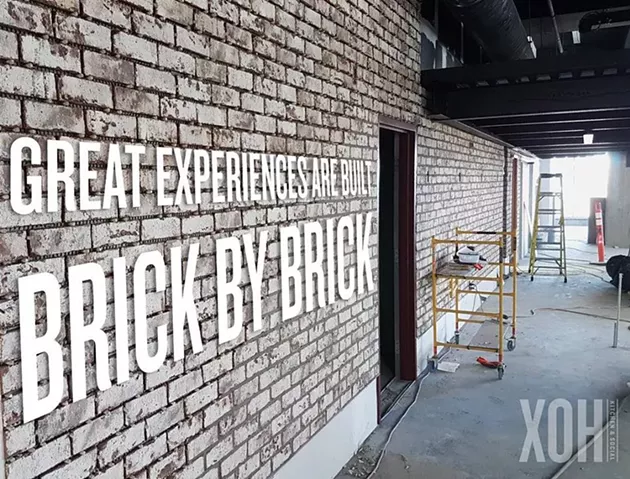 "Halifax is on fire right now," says
Andrew Flynn
, the GM of
The Maple
's soon-to-be in-house restaurant,
The Exchange on Hollis
(1583 Hollis Street). A spin-off of popular Newfoundland spot
St. John's Fish Exchange
, the Halifax take on the concept will offer a "premium casual" space that's seafood forward and aimed at satisfying a cross-section of demographics.
The 300-seater restaurant plans to open sometime next month—hopefully with enough time left for folks to enjoy the 2,000 square foot seater patio—offering up a private room, a massive bar and laser-sharp focus on experience. "It's in the centre of that old downtown, that waterfront business area. We're going back to mercantile cuisine, following trade routes," teases Flynn of Caribbean Italian, Spanish influences on the large menu. "Like, you'll have lobster but rather than a generic lobster, there'll be a Caribbean rum butter." He also promises craft cocktails and beer, Tidal Bay on tap and an eight-seater champagne and oyster bar.