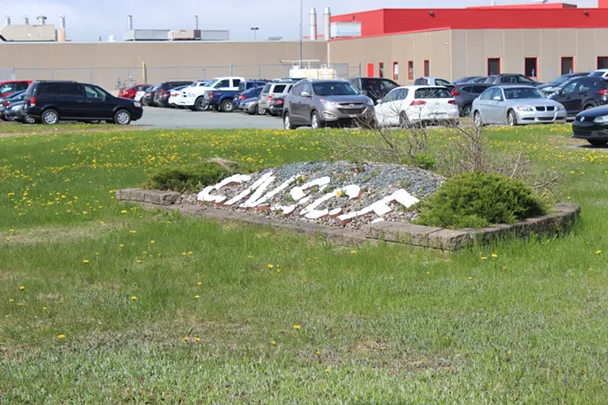 A few days ago, the
Halifax Examiner
published a statement
written by prisoners at the Burnside jail. In their statement, the prisoners declared that they are engaging in a non-violent protest to pressure the Nova Scotia government to provide them with "a more productive rehabilitative environment."
The organizers of the protest at Burnside view themselves as part of a broader movement. In their statement, they stress that they "join in this protest in solidarity with our brothers in prison in the United States who are calling for a prison strike."
The
US-based prison strike
referred to here is the one organized by Jailhouse Lawyers Speak (JLS), whose campaign is specific to the realities of anti-Black racism and the justice system in America. The prisoners at Burnside, having brought this campaign to Nova Scotia and Canada, adjusted the demands for the realities of prison here and their experience within it. They specifically ask for good job training programs, healthier food, better health care, access to libraries and more.
The government's response has been one of denial. The Department of Justice
released a statement
claiming that all was well at Burnside. They stressed that their "responsibility is to keep inmates safe and… to help them rehabilitate," and argued that they are fulfilling that responsibility.
The problem is that we know from independent audits and reports written over the past few years that both the federal and provincial governments have been failing on this front. We also know that they have been made aware of the issues that prisoners are protesting.
The examples here are many. Professor Ivan Zinger of Carleton University, the Canadian government's ombudsman for inmates in federal prisons, reported in January 2017 that job training programs in Canadian prisons
are out of date and fail to properly equip prisoners with employable skills
. Later that same year, professor Zinger said that the food budget for federal prisons
allots only $5.41 per inmate per day
, leading to an unhealthy, low-quality diet of small portions.
Dalhousie's own Adelina Iftene, an associate professor at the Schulich School of Law, performed a separate study focusing on prisoners over the age of 50. In her testimony to the Senate Committee on Human Rights in March, she referred to
healthcare in the prison system
as being "deficient" and "problematic." She then began to go through a very long list of issues: lack of specialists, long waiting times, lack of nurses and inaccessible medication. Most disturbingly, she shared an anecdote about one case she studied in which a prisoner with dementia was placed in solitary confinement instead of getting treatment.
Professor Zinger's reports and professor Iftene's testimony admittedly focus on federal prisons like the one in Springhill, not provincial ones like Burnside. But what they highlight speaks to a larger pattern of negligence, one that is abundant in Nova Scotia's prisons as well. In a
story published recently by The Coast
, several former prisoners described how difficult it is for them to find jobs after leaving prison. That same article made it clear that Nova Scotia's provincial laws not only permit discrimination based on a person's criminal
record,
but also fails to regulate what information is released in a record check.
In another report written by the province's own auditor general last May, it was revealed that solitary confinement was used for
no documented reason in nine of the 47 cases examined
in Nova Scotia's prisons (that's about 20 percent of cases), and that once in solitary confinement, a prisoner may go unmonitored for long periods of time. The same report showed that some prisoners' medical history went undocumented when they are placed in prison.
Clearly, these many examples go against the Department of Justice's claim that they are fulfilling their responsibility of keeping prisoners safe and helping them with rehabilitation. So when Burnside's prisoners say in their statement that they "are being warehoused as inmates, not treated as human beings," they are not being hyperbolic. The evidence is overwhelmingly on their side.
But here is what's most troubling: prisoners at Burnside have tried complaining through official channels. They have engaged in conversations and negotiations. At times they have even circulated petitions. In trying to change the conditions that are stifling their rehabilitation, they were met with a government that is unwilling to listen or respond. Let us hope that they'll be heard now, because at this point what is surprising is not that they are protesting, but how short their list of demands is.
———

Voice of the City is a platform for any and all Halifax individuals to share their diverse opinions and writings. The Coast does not necessarily endorse the views of those published. Our editors reserve the right to alter submissions for clarity, length, content and style. Want to appear in this section? Submissions can be sent to voice@thecoast.ca.