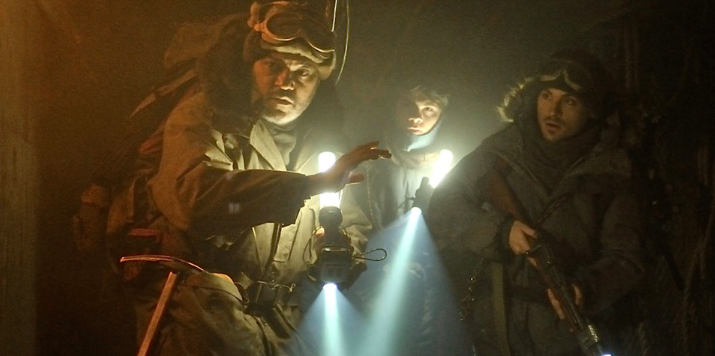 A sci-fi movie of the week somehow ends up at your local cinema in the embarrassing Canadian horror film,
The Colony
. In a future where artificial weather has blocked out the sun, blanketing the planet in constant snowfall, a small group of survivors huddle together in an isolated bunker. Once a neighbouring colony goes radio silent, a team treks through the blizzard to check on their comrades and finds instead a savage pack of murderous cannibals. Laurence Fishburne didn't get enough money to add what sprinkling of professionalism he does in a small role as the colony's leader. Star Kevin Zegers looks pretty, but is laughable when attempting intensity. Writer/director Jeff Renfroe wastes a great location shooting in an abandoned NORAD bunker. Like too many films,
The Colony
seems to think it has a right to exist in spite of having diddly squat to offer.