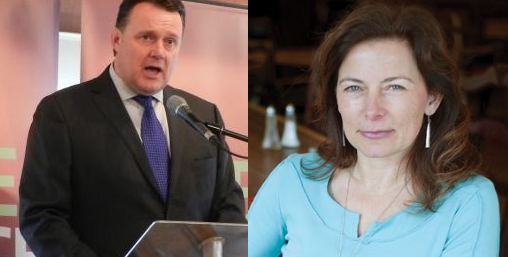 While some open districts this election seem to have more lawn signs than eligible voters, HRM's two mayoral candidates won't be slapping any advertisements onto residential properties.
On Monday incumbent mayor Mike Savage and challenger Lil MacPherson issued joint press releases announcing their decision to forego lawn signs in favour of "other means of promoting political engagement."
"I think it's the right time for a 'no signs' approach in Halifax," writes Savage, who claims to still have "thousands of signs" from his last campaign in 2012.
"Efforts to improve pro-environmental behaviours are necessary, and should be part of decision-making processes and structures," writes MacPherson in the same release.
A climate change and food activist, MacPherson is running on an environmental and sustainable development platform.
The candidates' campaign teams "believe" this is the first time in Canada lawn signs haven't been used in a contested mayoral race.
Hopefully the two candidates will find something to disagree about come the first mayoral debate, taking place October 6 at Neptune Theatre. Election day is October 15.