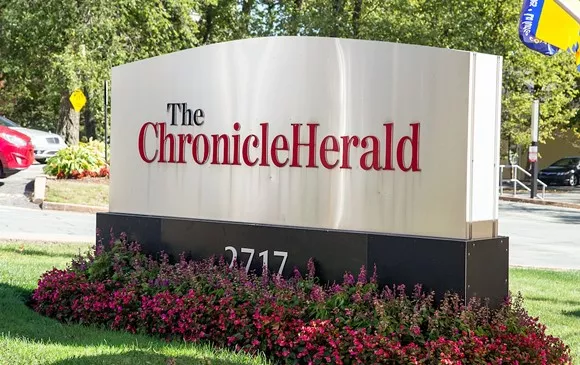 The Halifax Typographical Union and managers at the Chronicle Herald are heading back to the bargaining table, just in time for the one-year anniversary of the newspaper's strike.

In light of the upcoming talks, a five-day hearing for an unfair labour complaint put forth by the union has now been adjourned until February 6.
"Off-the-record talks between the two sides have hopefully laid the groundwork for meaningful negotiation," writes Ingrid Bulmer, the Halifax Typographical Union's president, in a news release.

The last time the two sides negotiated was back in November, when offers were submitted—and ultimately rejected—through a conciliator.
The HTU launched its unfair labour practice complaint shortly after, arguing the Herald had been tabling bargaining positions designed to be rejected in a move to break the union.
"The company remains hopeful for a sustainable resolution to this disruption. A solution that sees our employees treated fairly and provides the basis for the Chronicle Herald to continue serving Nova Scotia," chief operating officer Ian Scott writes in a press release about the upcoming talks.

It will be one year exactly since the Herald strike began on Monday, January 23. At the time, there were 62 unionized newsroom employees. Only 55 remain on the picket line and working for the competing Local Xpress website.