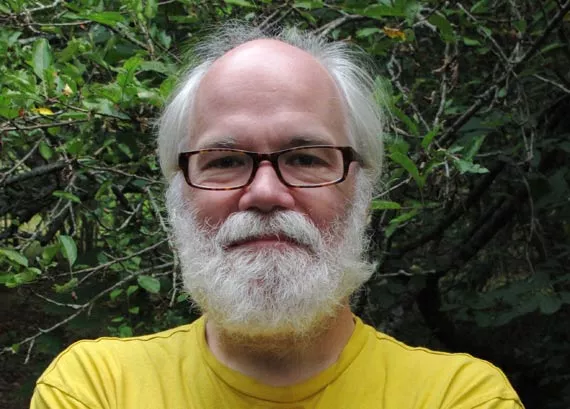 After a turbulent year in the film industry, we'll soon celebrate great local stories during the Atlantic Film Festival. It's remarkable that so much gets made as producers assemble creative teams and navigate between banks, broadcasters, distributors, governments and unions. The celebration this year will contain an element of sadness as the business shrinks. The recent departure of SIM Digital and Production Services Atlantic is the highest-profile evidence of what most of us have seen over the past several months.
The abrupt cuts to incentives for hiring Nova Scotian film workers by the provincial government disrupted a production ecosystem that evolved over decades. Such incentives are part of doing business in most of the world, with provincial, state and federal funding contributing to the budgets of film and television productions. It helps smaller production centres compete and grow over time by encouraging producers to take a chance and invest in more local talent. Money is one piece of the filmmaking puzzle; the other pieces are the people and infrastructure. You can't build an industry overnight.
The film industry depends on mentorship and experience to develop new talent. You learn from others and hone skills by working and sharing what you've learned. As larger productions came to town, there were greater opportunities to work with equipment and experienced crews. Eventually you would mentor others and get paid for the skills you developed. The cycle continued. Some moved on to bigger opportunities elsewhere, and young filmmakers took their place. Entrepreneurial filmmakers started their own companies and found the money to hire people, buy equipment and tell their own stories.
Much of the development of the industry was informal and casual, through the sharing of experience and advice on the large commercial productions. The reputation of Atlantic filmmakers was well-established across the country as hard-working and able to do a lot with limited resources. When I started working in the film industry in New Brunswick in the 1990s, I heard this often from colleagues in Toronto and Vancouver who needed experienced crew members to fill their ranks and wouldn't hesitate to hire filmmakers from this region. Like me, many people moved to Nova Scotia from New Brunswick, Newfoundland and Prince Edward Island to work in a business they loved.
While the focus of the debate is on dollars and lost infrastructure, the greater losses are the people. While working on big productions, people found collaborators and kindred spirits. They received donations of time and equipment from rental houses in between the busy times. They volunteered because they had time and money after big productions and wanted to give back to the community that gave to them.
The flow of talent from Nova Scotia started months ago and it's accelerating. Homes are selling and fewer people are working here. Conversations now are about where people are moving and not what people are working on. It will take years to repair the damage and rebuild. There will always be filmmakers from here with stories to tell, but fewer will call Nova Scotia home as we remember our busiest year and the bright future that was.