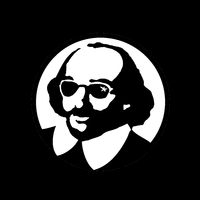 One of the things I've learned while searching for the perfect occasional chair for my home office is that the phrase "Our furniture is Canadian-made" actually translates to "This costs three times what you'd reasonably expect to pay."
The reason I bring this up in relation to the Shakespeare by the Sea production of The Agony and Ecstasy of Steve Jobs is that the play is a condemnation of the human cost of producing the high tech gadgets that make our world go round. It basically challenges you to open your eyes as you leave the theatre and consider whether a smaller price tag is worth knowing someone suffered to produce your tools and toys.
The one-man show stars Jesse MacLean in a riveting performance as a hard core geek who salivates at the thought of anything Apple. It also follows the same geek to China where he struggles to uncover the truth behind the deplorable working conditions that make this technology affordable. (It's interesting to note that the show's writer Mike Daisy has come under fire for billing fictitious incidents as actual ones, also calling the audience to ponder the idea of narrative truth versus factual truth.)
The show is informative and funny, but you will leave with more questions than answers.
Oh, and if you're wondering, I managed to find a nice, Canadian-made chair at 40 per cent off, proving that it's possible to please both your conscience and your cheque book.
When: Through April 22 at 8pm
Where: Park Place Theatre, lower parking lot at Point Pleasant Park
Phone: 422-0295 or email info@shakespearebythesea.ca
Price: $15 (Suggested donation)