Blindspotting
Daveed Diggs co-wrote and stars as Collin, freshly out on probation and returned to the Bay Area of California, which like most urban centres has seen a lot of its poorer citizens—people of colour, mostly—priced out. His friendship with Miles (Rafael Casal) is breezy but dangerous; the latter is white and quick to be offended, but it's not him the cops will shoot. Oakland is 10 years more gentrified than in Barry Jenkins' Medicine for Melancholy, which more subtly threaded in class, race and displacement; Blindspotting feels like an expansion on those themes, a kindred spirit. There's a danger lurking at its edges that keeps you enthralled, then shaken. (Don't worry, Hamilton nerds: Diggs raps for you).
Can You Ever Forgive Me?
Marielle Heller, Melissa McCarthy, Nicole Holofcener: Imagine what Ocean's 8 could've been with a team like this. Anyway Can You Ever Forgive Me? is outstanding on its own as a quiet character piece, an aching rumination on loneliness that has no place for McCarthy's trademark physical comedy, leaving us with her sharp intensity and inherent likability. That is more than enough. It shows New York as it probably actually is to live in most of the time: Grey, slushy, nights spent drinking alone in dingy bars. Richard E. Grant has already won awards as Lee Israel's sidekick Jack Hock, who helped—and hindered—Israel's literary forgery scam.
Eighth Grade
One of the least likely people literally on earth—straight white comedy bro Bo Burnham—pulls off the surprise of the year with a coming-of-age story about a self-aware, achingly shy teen named Kayla. She makes daily advice videos for YouTube but at school barely speaks. In an attempt to be more outgoing, she attends a pool party, makes new friends at the mall and starts being mean to her dad. Burnham puts her in typical teen-movie scenarios over and over, and resolves them atypically every single time. There's a scene with an older boy in a car that perfectly demonstrates the grey area of sexual coercion—you'll never ask "why didn't she just leave?" again—and rivals anything in A Quiet Place.
Hearts Beat Loud
The prolific and terrific screenwriter William Goldman, who died this year, once wrote that audiences liked to see people doing things in the movies: Don't have a great thief talk about cracking a safe, have him crack a safe. (More succinctly: Show, don't tell.) Such is the case of Hearts Beat Loud, a tiny, carefully crafted story about a father (Nick Offerman) and teen daughter (Kiersey Clemons) who end up making the titular song together on a whim. He puts it on Spotify without telling her, hoping she'll want to be in a band instead of going to med school. (She doesn't.) The scene of them recording it, about 20 minutes in, locks in the feeling evoked throughout this beautiful gem, rolling in sadness, exploration, loss, joy and hope. Director Brett Haley, whose last similarly gentle, good-hearted movie was 2015's I'll See You in My Dreams, gets terrific, nuanced performances out of his leads as well as Toni Collette, Ted Danson and Sasha Lane.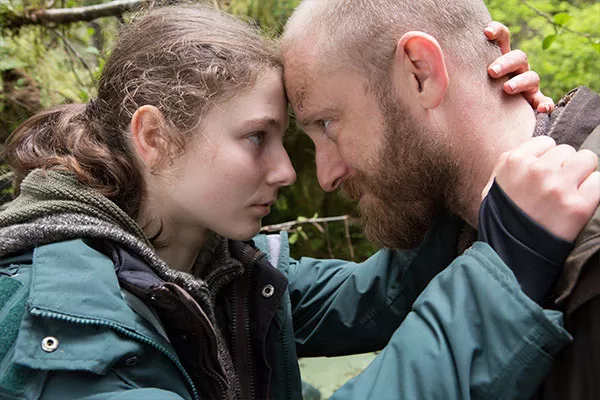 Leave No Trace
In a year of astonishing breakthrough performances by young actors—Fisher in Eighth Grade, Clemons in Hearts Beat Loud, Helena Howard in Madeline's Madeline—the 18-year-old New Zealander Thomasin McKenzie has the most to do with the least amount of words. In Leave No Trace (all hail the return of Debra Granik!), she plays Tom, living illegally in an Oregon park with her PTSD-afflicted Dad (Ben Foster). Their relationship, potentially icky in another director's hands, is so loving and singular that you actually want them to succeed in this unsustainable lifestyle, even if you know they can't.
RBG
You'll be able to see Felicity Jones as Ruth Bader Ginsburg soon enough, provided you can remember the boring title On the Basis of Sex, but first you should visit with the real RBG. (Between this, Won't You Be My Neighbor?, Generation Wealth, Three Identical Strangers and Whitney, it's been an astonishing year for docs.) We follow Ginsburg through her daily workouts, readings, writings and a whole bunch of other activities that will make you feel like the shitbag you are. The cult of Ginsburg is explored—the lady is amused but does not participate—as is her relationship with her husband Marty (excellent), daughter Jane (less so) and fellow justice Antonin Scalia (complicated). It also tracks her politics through her time on the bench, landing nearly at today when she is a rare beam of hope for women. Justice Bader Ginsburg dissents!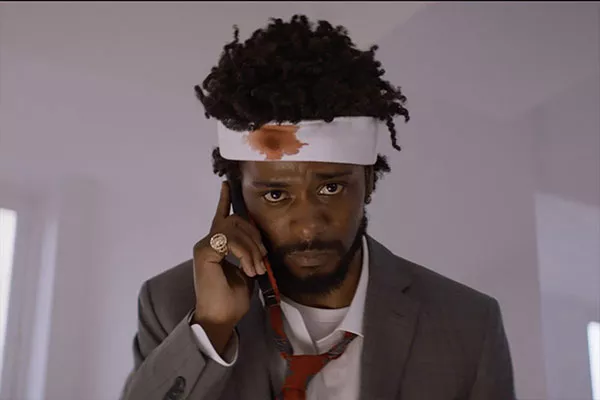 Sorry to Bother You
On top of its excellent hook—a Black man uses his "white voice" to climb the ranks at his call-centre job—rests a sci-fi hybrid too out-there to give away. Boots Riley manages to hold all the reins and make the thing work somehow: Cassius (Lakeith Stanfield, Darius from Atlanta) is living in his uncle's garage with his girlfriend Detroit (Tessa Thompson, forever swoon) and behind on everything. But once he takes the white-voice tip from his co-worker (Danny Glover), everything changes. Like Blindspotting, Sorry To Bother You is set in Oakland, but where the films cross in class study they diverge wildly in form and execution, to bewildering, thrilling effect.
A Star is Born
So when I'm all choked up and I can't find the words
Every time we say goodbye, baby, it hurts
When the sun goes down
And the band won't play
I'll always remember us this way
Tully
There are some movies in which you'd expect to be smacked in the face by a twist—this post-partum depression drama written by Diablo Cody and directed by Jason Reitman is certainly not one. But Tully, this creative team's third excellent film together, is consistently surprising, from Marlo's (Charlize Theron) outsized reactions to her rich brother's lifestyle and judgmental school officials to the third-act reveal that will leave you pulling apart the whole thing looking for a hole. There isn't one. Theron and Mackenzie Davis, as Tully, have gone mostly unheralded for their deft duet, but Theron's haggard sharpness and Davis' endearing warmth combine to provide the relationship both women need. Try to go in unspoiled, then turn around and go right back.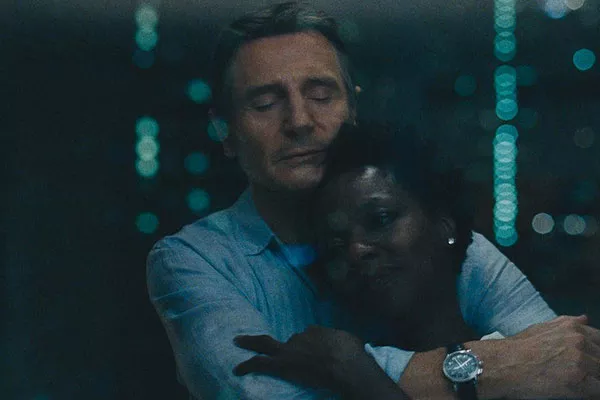 Widows
Widows was ballsy before it even showed up: You know upfront that all the men, including a famous one (Liam Neeson), die in the beginning. (Note to Hollywood: Start more films like this.) Following Steve McQueen's brutal, sobering Academy Award winner 12 Years A Slave, this looked to be a complete 180: A fun, flashy, feminist heist movie. Instead McQueen uses it—via Viola Davis as Neeson's widow, stuck with his debt to a major criminal—as a way to discuss race,class and perceived gender roles in modern-day Chicago, a place with some of America's most affluent residents as well some of its worst gun violence. The heist is rather beside the point.
Tied for 11:
Creed II, If Beale Street Could Talk, The Miseducation of Cameron Post, Won't You Be My Neighbor?