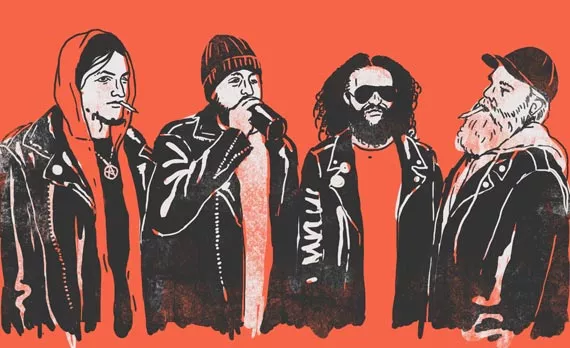 Decade of Alcohol Abuse with Spew, Hard Charger
Saturday, March 4, 10pm-2am
Gus' Pub & Grill
$7
As SPEW's last remaining original member, bassist and vocalist Simon Fraser has been part of some wild performances.

"There's just been a lot of craziness," he says.

Looking back on the last 10 years, three instances in particular come to mind.

The first time SPEW played with Dayglo Abortions, a Vancouver-based punk band, was a big deal for Fraser. He listened to the group throughout his school years and they became a huge influence on his own music.

Another memory that stands out to Fraser involves him losing part of his tooth, but he maintains they had a good time.
"Someone bumped my mic stand while I was playing and broke my front tooth, but we didn't skip a beat. We just kept going," he says, guessing this was eight years ago. "Some guy got onstage, started getting in my face so I pushed him offstage, he fell on his face and everyone cheered. Yeah, it was a lot of fun."

One of Fraser's favourite shows—he can't really call it a memory as he doesn't remember playing the set—was at Club 1668.

"We were just basically playing in a mosh pit. Amps were getting knocked over, drums were getting knocked over. Apparently it was just crazy."

The local music scene, Fraser says, is always changing: "Sometimes people are really excited about it and other times no one cares about it." For Fraser and his bandmates, it's not about "awards and accolades," but having fun.

"As a kid, I never won any awards. Now I'm 30, so I don't need to start winning them now."