10
Beyoncé brunch
Sunday
Fuel up for the day with all your favourite bey jams, brunch classics and on-theme cocktails (hello, boozy lemonade). 
9
Mi'kmaq: The traditional and spiritual ways 
Saturday 
Trevor Sanipass shares both ancient and modern traditions of the Mi'kmaq, including an honour song and smudge demonstration, before launching into the importance of oral history. 
8
Connect/Contact
Thursday // Friday // Saturday 
Carrie Allison-Goodfellow charts the roots and routes of her Cree and Métis ancestors, travelling from Edmonton to Grande Prairie, in this art show. 
7
Tall Sips
Thursday // Friday // Saturday // Sunday
The Coast knows the right way to celebrate the Rendez-Vous 2017 Tall Ships Regatta is by raising an equally tall glass—and invites you to grab your drink passport and discover some of the best bevvies (both alcoholic and non!) in town. 
6
Dykes vs Divas softball game
Sunday
It's the annual Pride softball game that makes our A League of Their Own dreams ring a little truer, played in heels and gowns.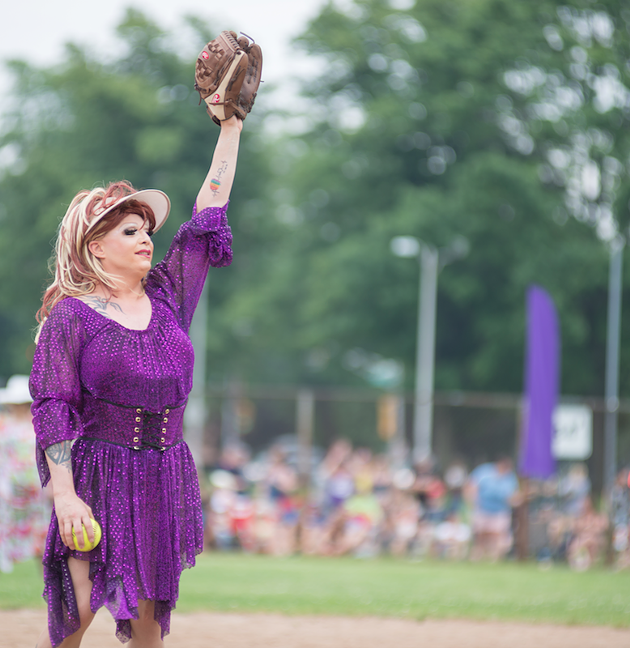 5
Boarding the Tall Ships
Saturday // Sunday
On Friday the participants in the Rendez-Vous 2017 Tall Ships Regatta start arriving in the harbour, then are open for visitors Saturday and Sunday (and Monday, if your weekend rolls that way) from 11am to 4pm. Head to the waterfront and join the fun.
4
Broadway Our Way
Saturday 
See the stars of the Halifax Summer Opera Festival riff on their favourite Broadway bits and cabaret repertoires at this fabulous evening of informal musical theatre. 
3
BIPOCalypse II
Saturday
The stage celebration of local Black, Indigenous, and People of Colour (BIPOC) who are queer, trans or two-spirit returns! Performers of all levels of experience share sets that range from stand-up to plays. 
2
Joel Plaskett Emergency w/Port Cities on Georges Island
Saturday 
One reason Joel Plaskett loves this town is probably that it allows him to do cool things like play to thousands on a little snake-infested island in the middle of the harbour. This uber-summery, 19+ showcase of east coast sweethearts starts at 11am, with ferries crossing all day. 
1
Bastid's BBQ
Sunday
The lineup of shenanigan-starters (AKA super legit DJs) for Skratch Bastid's seventh annual summer bash/homecoming features the likes of Lord Finesse, Russell Peters, Jorun Bombay and more.