10
This Crazy Time: Living Our Environmental Challenge
Thursday, October 20, 7pm
Tzeporah Berman, scholar and activist, "is known for her role as a key organizer in the 1993 logging blockades of Clayoquot Sound, the largest act of civil disobedience in Canadian history." Since then, she's been working with First Nations groups and environmental organizations on climate and energy issues. Now, she tells her story at Ondaatje Hall, Marion McCain Building, Dalhousie Univeristy.
9
Cineplex Community Day
Saturday, October 22, 9-10am
A morning of family friendly, recent releases (think The Jungle Book and Inside Out) will be screened at select Cineplex theatres in support of the Me to We foundation. With showtimes starting between 9am and 10am, we say it's worth getting up early for! Participating locations include Scotiabank Theatre Halifax, Cineplex Park Lane, Cineplex Dartmouth Crossing and Cineplex Lower Sackville.
8
Johanna Close Artist's Talk
Saturday, October 22, 2pm
Halifax-based artist Joanna Close presents this talk in line with the MSVU art gallery's Home Economics hooked rug exhibit. Discussing contemporary and historic rugs as well as dye choices and design motifs from her own works, Close covers a swath of topics related to the under-represented medium.
7
Halifax Zine Explosion Cabaret
Friday, October 21, 7pm
A patch-making workshop, zine readings and other indie-cool activities make for an artsy, entertaining evening that's just hipster enough at Radstorm. Live music will also be at the party, which is "experimental dance music made with 2 gameboys." Intrigued? Us, too.
6
Constellations
October 19-October 22 at 8pm and Sunday, October 23 at 2pm
A reflection on "the infinite possibilities of our choices," the play Constellations reimagines boy-meets-girl by crafting a love story spanning time and space, seeing lovers Roland and Marianne's relationship existing in the multiverse. Playing at The Waiting Room.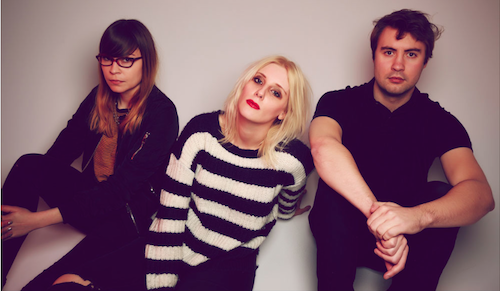 5
A.A. Wallace w/Bravestation, Alphacub, Maccie
Saturday, October 22, 10pm
Nova Scotia kid A.A. Wallace crafts quirky pop: His first record, a solo piece, sampled broken toys and dollar store albums. By turning trash into sonic treasure, his broody brand of pop shows that things aren't always what they seem. Jam with him and Bravestation, Alphaclub and Maccie at this show bound to last all night at Reflections. Part of the Halifax Pop Explosion.
4
Defiant Specimens
To Nov 16
Artists Susan Feindel and Cindy Stelmackowich "blend images and ideas from nature, natural habitats, old dictionaries and scientific textbooks," to create these pieces exploring the concept of the scientific specimen. See for yourself at Studio 21.
3
Lo and Behold, Reveries of the Connected World
Friday, October 21, 7pm
"Documentary filmmaker Werner Herzog examines the past, present and future of the Internet and how it affects human interaction and modern society," says Carbon Arc. We say it's the perfect before-dinner movie, as we expect it'll leave lots to debate over drinks.
2
White Lung w/The Yips, Not You, Crossed Wires
Thursday, October 20, 10pm
It's a night of all-out girl power (of the riot grrl variety) with Vancouver's three-chord-rocking pop-punkers White Lung sharing the stage with local punks Crossed Wires. Ottawa's ouija-rock The Yips and horoscope-influenced Hali kids Not You round out this Seahorse Tavern Pop Explosion bill.
1
TUNS w/Partner, Monomyth, Century Egg
Friday, October 21, 9pm
TUNS are billed as a "Halifax super group," its members an amalgamation of '90s Hali bands Sloan, The Super Friendz and The Inbreds. We call them sugary-sweet, vocally-driven pop that sounds the way birthday cake tastes: sweet, fun and light. Sharing the stage with New Brunswick's "barista-rockers" Partner and Hali's own Monomyth and Century Egg, this Pop Explosion show will rock The Marquee, we're sure of it.