10
An Interlude, or, Intelligent Tan art show
Thursday // Friday // Saturday

Prize-winning artist Beth Stuart hosts skeptical tarot card readings and builds plaster shapes onto the gallery walls, exploring the idea of a gallery as a place of experimentation.
9
FUSE flash mob
Sunday
This is your chance to be part of the fun on FUSE's July 1 dance festival with a free, two-hour primer of key steps.
8
Romy and Michele's High School Reunion screening
Sunday
Quote along with the blonde leading the blonde as this classic buddy movie turns 10.
7
Rigoletto
Sunday
Giuseppe Verdi's great tragic opera, offered in the original Italian with projected English translations, is stuffed with some of opera's most famous numbers, including "La donna e mobile."
6
Reeny Smith
Friday
Halifax's soul superstar Reeny Smith says hello to summer with a free, outdoor show.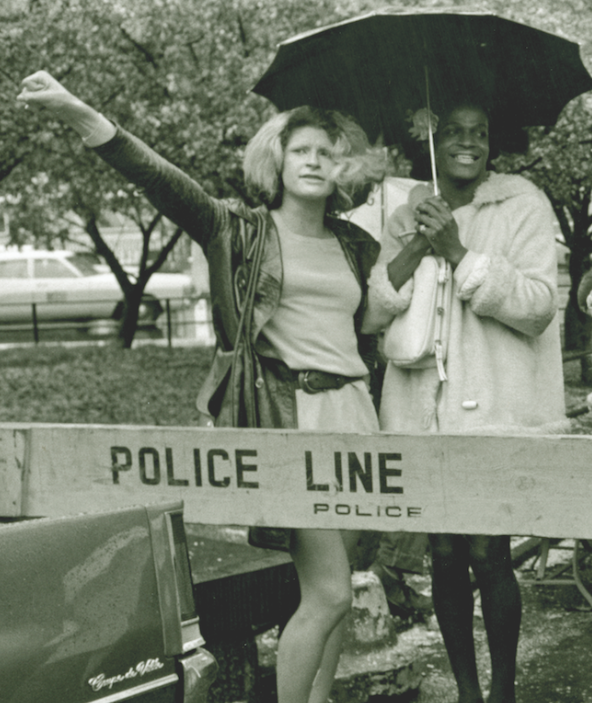 5
Poetry slam w/poet laureate Rebecca Thomas
Friday
Hot coffee and sizzling spoken word await at this slam poetry contest, which also has Halifax's poet laureate Rebecca Thomas on hand to up the artistry.
4
Summer launch food truck party
Thursday
The Coast is kicking off outdoor eating season at the Natural History museum, with a slew of food trucks and a mini craft brewery fest at this night of summertime radness.
3
The Garrison Backlot Bash: Sheepdogs w/Port Cities, Garrett Mason, Royal Volts
Saturday
Garrison celebrates hot city nights with The Sheepdogs' windows-down, highway-driving variety of rock that's perfect with a pint in hand. Straight-up blues from Garrett Mason and the pop-rock of up-and-coming Port Cities rounds out the fun.
2
BA Johnston w/Spew, Outtacontroller, Reaguns Rayguns
Saturday
The sweatpants-wearing everyman who sings the praises of McDonalds coupons and wasting your GST cheque returns for a glorious slice of satire.
1
OUTeast opening night gala and The Death and Life of Marsha P. Johnson
Thursday
As soon as the swish opening gala wraps, OUTeast wastes no time getting down to business: The queer film fest's first flick is an important, arresting documentary investigating the 1992 murder of a trans activist icon who helped spearhead the Stonewall riots.