10
In Conversation With...Tonya Williams
Thursday

The former
The Young and the Restless
star hits the Alderney Landing Theatre for some real talk. Get the details
here
.
9
Turn The Heat Up: African Dance
Saturday
Brush up your moves at these classes teaching traditional African dance, dancehall and Afrobeats styles. Email admin@mcafricancamps.com to register and get location info.
8
How Do You Know?
Saturday // Sunday
Three Halifax-based artists snub the idea of science as a superior truth, exploring all the ways we can know something. More info here.
7
Bluegrass Brunch
Saturday
Big Country Ramblers offer a bluegrass soundtrack to the best meal of the day as part of the In The Dead Of Winter fest. Get the details here.
6
Lunar New Year Celebration
Saturday
A fun-filled day of workshops, performances and activities, like Chinese paper-cutting, awaits. More details here.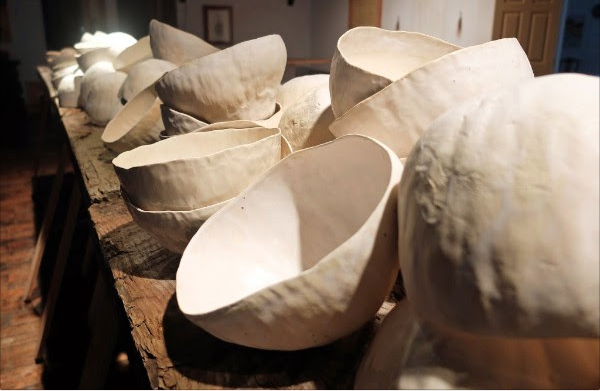 5
Future Winter 2017
Friday

Home Bass and Future Forest have teamed up for this hot night of house featuring The Librarian and Brightside. Read more
here
.
4
The Wooden Sky W/The Barrowdowns, Loveland, Nick Everette
Friday
Toronto indie cool kids The Wooden Sky bring their hippie vibes and latest album, Let's Be Ready, out east for this In The Dead Of Winter show. More details here.
3
Get Your Drag On! All Star Edition
Friday
To celebrate this weekly open stage's success, event hosts are devoting an extra night of fantastical fun to their star performers who have clocked over 20 turns at the mic. Get the details here.
2
Shaun Majumder
Saturday
Famous for his (often-sweaty) stints on This Hour Has 22 Minutes, Majumder's brand of eyebrow-wriggling, potty-mouthed comedy routinely busts guts. Get more info here.
1
ArtParty
Friday
The AGNS goes for chic club vibes this Friday night with beats by DJ T-Woo. Read more here.