10
The Best of The Fest
Saturday 

The all-stars of Halifax's ComedyFest return for a night of biggest hits (er, biggest ha-has?) that includes Debra DiGiovanni griping about skincare at Casino Nova Scotia. 
9
Modified screening
Friday
Aube Giroux's debut documentary tackles questions surrounding Canada's lack of GMO labelling and will make you reconsider the contents of your grocery cart. Grab a seat and some free popcorn in room 401 of Mount Saint Vincent's Evaristus Hall.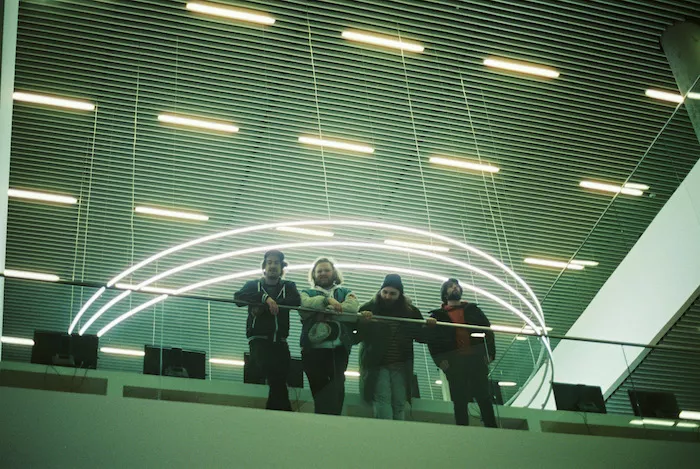 8
John Little: Forging a Life w/Doug Cameron, Erin Donovan, Janice Jackson
Sunday
Percussionists Doug Cameron and Erin Donovan animate metalsmith John Little's sonic soundscapes while Janice Jackson adds vocals at this Mary E. Black Gallery performance celebrating a retrospective of Little's art. 
7
FIBA Basketball World Cup Qualifier
Friday 
See Team Canada face off against the Bahamas at the Scotiabank Centre in Canada's first home game of the qualification rounds for the 2019 World Cup of Basketball. 
6
The Jerry Cans
Sunday
A unique mix of traditional Inuit throat singing and folk-rock sung in the Indigenous language of Inuktitut means Iqaluit's The Jerry Cans are an outfit like you've never heard before—and need to experience live. It's not often the Arctic group makes it out east, so we'd recommend snapping up tickets to The Carleton show in advance. 
5
chik white LP release w/Lindsay Dobbin, Kira Daube
Thursday 
The jaw harp player and vocalist celebrates his new LP with an evening of high-vibration noisemaking at The Khyber. 
4
Glorious
Thursday // Friday // Saturday
 Critics said she couldn't sing a note, but that didn't stop Florence Foster Jenkins—who kept singing almost to her death. This feel-good Dartmouth Players play follows the soprano's life.  
3
Walrus album release show w/Like a Motorcycle, WHOOP-Szo, No Problem
Friday 
The Halifax psych-rock outfit that's all about going its own way (and making quality tunes in the process) comes to The Marquee to celebrate the release of its long-awaited LP Family Hangover. 
2
The Dartmouth Makers Winter Market
Friday // Saturday
In what's sure to be one of the best shopping experiences of the season, this Christ Church Hall market sees over 58 makers selling ceramics, jewellery, apparel, textiles, food and more. Come armed with your nice list. 
1
Wannabe: A Spice Girls Tribute Show
Saturday
The world-famous tribute that'll make you zig-a-zig-ah sold out weeks ago—but limited tickets at the door make swinging by The Marquee at 5pm on show day worth a shot. Check out The Coast's cover story this week for more.