10
North By Night Market
Friday

The famed north end pop-up market returns to Squiggle Park for a night of summertime radness (and shopping and food trucks).
9
Kirsten Olivia
Thursday
Our local Jazz Fest issue cover star is an R&B powerhouse who cites Jill Scott, Solange and Erykah Badu as influences—something you can hear from her first heartfelt note. Her show at The Carleton is a festival highlight.
8
Hallucinate All Over Me
Thursday // Friday // Saturday
Vanessa Cornell, Heather Murray and Hila Peleg use the female nude as a catalyst to criticize, unpack and examine what it means to play the role of a female artist in 2017.
7
A Distorted Revolution book launch
Saturday
Join author Jason Murray at Taz Records for the Halifax launch of his '90s-tinged literary nod to Moncton grunge royalty Eric's Trip. And see 2 for more Trip memories.
6
Trans Girl Supernova
Saturday
Venus Envy calls this the poetry launch lineup of its dreams, and we have to admit it gives us some serious heart-eyes too: Kai Cheng Thom, Gwen Benaway and Arielle Twist will all be dropping new verses and novel excerpts for our hungry ears.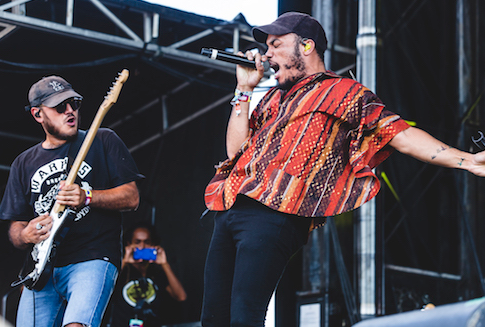 5
Mystic Adventure Psychic Cruise
Sunday
A two-hour tour around Halifax's harbour on the Tall Ship Silva in the summer sun sounds dreamy enough, but those looking for a sign will love the chance to meet and greet with a psychic, too.
4
JJ Lee's artist talk
Friday
Award-winning artist JJ Lee's edgy, mixed media takes traditional images related to her Chinese ancestry, and shreds them through a pop-culture grater. This talk at Art Bar sees her discuss themes, artistic process and more.
3
Emerging Queer Artists Double-Bill
Friday // Saturday // Sunday
Part of the Queer Acts Theatre Fest, this show sees two stars of our January New Art issue, Raven Davis and Jade Byard Peek, collaborate on Fried, a performance piece that confronts colonialism and femme representation.
2
Julie Dorion w/Construction & Destruction
Friday
This gig will help you get ready for Saturday's Distorted Revolution book launch (see 7), as if you need more reason to see Julie Doiron. The former Eric's Trip guitarist/bassist boasts a spot on Sub Pop's roster and knows how to make folk-rock shred.
1
Anderson .Paak & The Free Nationals w/Reeny Smith
Saturday
The absolute name-in-lights of this year's Jazz Fest is R&B/hip hop wunderkind Anderson .Paak, a Dr. Dre protege and artist to watch according to hip hop bible XXL.