10
Halifax Greek Festival
Thursday // Friday // Saturday // Sunday

One of the things we're most excited about is chowing down on the fest's delicious, authentic eats—from savoury souvlaki to sweet halva.
9
Marine protected areas: For whom?
Thursday
This Oceans Week lecture includes whale songs, live streaming from the first UN Oceans Conference in New York and a panel discussion on the implications of marine protection.
8
Alton Gas resistance show with Juice Girls, Fake News, Cursed Fortune and more
Saturday
A hard-hitting punk lineup taking aim at the Alton Gas project, this show will donate all proceeds to support the resistance movement.
7
Meisha & The Spanks
Sunday
Calgary garage-rockers come out east for a night of head-banging fun, with a new album in tow.
6
Bike Week scavenger hunt
Saturday
The Dal/King's Bike Society presents a Bike Week scavenger hunt that will let you explore downtown Halifax on two wheels.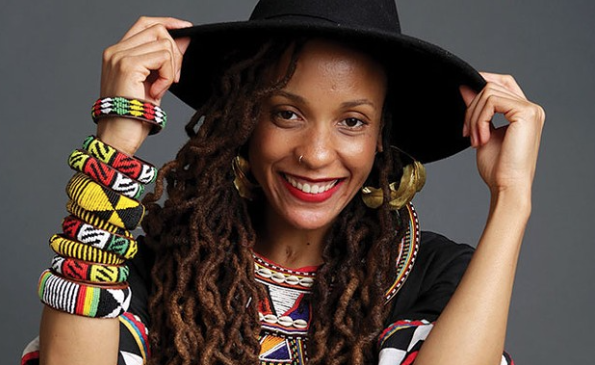 5
The Aileen Meagher International Track Classic
Saturday
Thrill to this year's edition of the longrunning—ha!—track and field event, which sees athletes from around the globe run and jump to glory at Saint Mary's Huskies Stadium.
4
Staying Underground feat. MAJE
Thursday
Alfalfa Brown and Mistah Rapsey team up their killer remixes with OBEY Convention headliner MAJE for a night of fierce, flexing hip hop.
3
Bitter Rose
Thursday // Friday // Saturday // Sunday
Catherine Banks' intimate play follows Rose, a wife and mother who re-evaluates her life after reading the morning obituaries, as she tugs the loose threads of her seemingly-perfect world.
2
Sa-Roc The MC
Friday
Slaying rhymes from DC, MC Sa-Roc calls her sound "God Hop," melding golden-era hip hop with a conscious feel. If that's not enough for you to get your butt to Reflections for this show, maybe the fact she's rapped with the likes of Talib Kweli, Common and Jay Electronica will?
1
Mike Hoolboom retrospective: In This Body at HIFF
Saturday // Sunday
The Halifax Independent Filmmakers Festival is on now through Sunday, and these screenings are at the top of the must-see list. Hailed by HIFF as "one of the most prolific and influential experimental/avant-garde filmmakers of our time," director Mike Hoolboom presents a collection of his shorts that explore the human form.