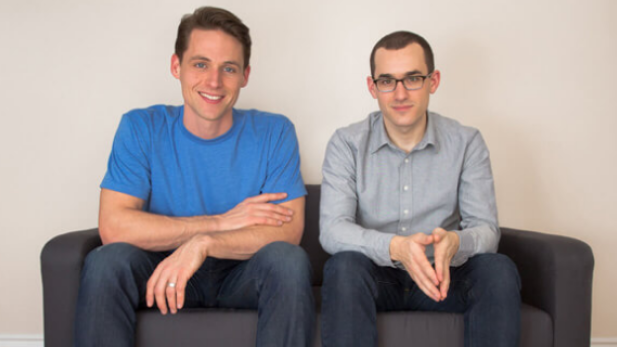 Have you ever been out on the town and had your reusable water bottle run dry? Sometimes it's awkward, or even considered rude, to walk into businesses and ask for a refill, notes Stephen Flynn, cofounder of a new app called Tap.
Flynn and his business partner Mike Postma hope you will swap plastic for a more sustainable option. Their new app makes it easier to do so, by mapping dozens of businesses in the city where people can access water for free.
The two had been working together on side projects for a while, one of which was focused on bringing awareness to the environmental harm of single use plastic. About a year ago when Flynn was travelling, he found himself almost at the brink of buying a bottle because he didn't know where to fill up. "I thought, 'well this is stupid,'" he says.
That's when the idea sprung, and nine months later the two launched the Halifax-based free app on July 26. It's currently focused on the metro area, but the plan is to expand throughout the HRM, and then beyond. For the moment, it includes fast food and casual restaurants, as well as coffee shops—places where dropping in for some water won't be disruptive to the business' workflow.
According to Brendan Elliot, a spokesperson for HRM, Tap is actually the only map of this kind that the city has. Last year, Coast feature writer Lezlie Lowe investigated the city's "drinking problem," namely, the lack of public tap water access in the municipality. Since then not much has changed, except for a public fountain recently installed on the North Park roundabout by the Common.
Because public access to water isn't blatantly available, people often buy plastic bottled water either out of convenience or dehydrated desperation—or both. Flynn and Postma aim to change that, by utilizing taps that are already present inside businesses, rather than pushing to install new infrastructure.
Business owners can apply online to become a partner, and will receive free stickers to put on their door advertising their business as a "refill station."
You can learn more about the Tap mission here.