As we've done in previous years, The Coast emailed a questionnaire to HRM's 16 councillors and mayor a few weeks back. We wanted their perspective on the past 12 months, and what they were looking forward to in 2016. What was their biggest regret? Are they planning to re-offer in October's election? How would they grade The Coast? We received nine responses back, which is better than the six replies we got last year and technically a majority. Given that newbie Tony Mancini has only been on the job for a couple of months, he offered to answer any relevant questions he could. Answers from all the councillors are collected below, lightly edited for style. 

———


What were you most proud of accomplishing in the past 12 months?
Mike Savage (mayor): It was a privilege to co-chair the national group of mayors through the Federation of Canadian Municipalities to determine the best ways for cities to help welcome and resettle Syrian refugees. It was inspiring to see resettlement efforts on a national scale and also here at home where so many residents, faith groups, community groups, businesses and non-profits came together to help and to welcome Syrian families.
David Hendsbee (Preston–Chezzetcook–Eastern Shore): The completion of the Lake Charlotte Boat Launch. The largest of its kind in our municipality on HRM's biggest lake. This project was started over a decade ago. Over the last couple of years, it was stuck in bureaucratic limbo between the federal, provincial and municipal governments over environmental permits and conditions for construction within a waterbody. I used my connections with DFO and DOE to get this through the channels to get it finally finished.
Russell Walker (Halifax - Bedford Basin West): The opening of the new Lacewood Transit Terminal in mainland north.
Matt Whitman (Hammonds Plains St. Margarets): Being unanimously elected deputy mayor by my colleagues. 
Waye Mason (Halifax South Downtown): The Truth And Reconciliation motion regarding the municipality's relationship with the Mi'kmaq. It was a lot of work to move that along and get it to the point that we could bring it to council.
Steve Craig (Lower Sackville): Work leading up to the recommendation and recent conclusion of the Fire Services Strategy; helping rejuvenate the Special Events Advisory Committee with more focus and expanded industry specific representation to better work with organizers and recommend to HRM council considered event attraction and retention in HRM; tackling the snow removal process and street marking program which should see improvements this year.
Lorelei Nicoll (Cole Harbour - Westphal): It is always gratifying to pass a municipal budget that holds the line on tax rates while still addressing the state of good repair of our existing infrastructure and some new builds such as the four-pad in Burnside and the all-weather turf on the Forest Hills Parkway. But looking back over the last 12 months, I was most proud and honoured to represent Regional Council during my term as deputy mayor, where I believe I was able to contribute in many positive ways to the efficient operation of council and in leaving a positive impression of our municipality among the many people I was able to meet in this role.
Reg Rankin (Timberlea - Beechville - Clayton Park West): With help from community and council: The rejection of senior staff's proposals for their suggested changes to the operation of the Otter Lake Landfill.
———
What was your biggest regret in the same time period?
Savage: While we are anticipating provincial legislative changes to enable us to move forward on campaign finance reform, it's disappointing we could did not achieve these amendments early enough to bring in reforms before the coming election.
Hendsbee: The frustration of dealing with Halifax Transit in trying to get them to expand the Rural Express Service with more terminals in Musquodoboit Harbour and at Highway 107 at Exit 18 to serve Mineville, Lake Echo and East Preston.
Walker: Not getting council to agree on the fire budget which will now cost six million dollars more in four years.
Whitman: I missed several important family moments at home...Basketball games and family dinners.
Mason: Wellington Street towers being approved. Goes against everything we've tried to accomplish in the current planning documents and the proposed Centre Plan.
Craig: Not moving forward quicker on the accessibility transportation situation; understanding and potential improvements.
Nicoll: I always try to listen to all sides of an issue and represent the interest of the municipality and the residents to the best of my ability. I can't say I have particular regrets.
Rankin: How long the above and divisive [Otter Lake] exercise took—with over $750,000 in wasted studies; and for staff to finally see and accept the community's justified resistance to staff's proposals.  
———
What does Regional Council need to do better in 2016?
Savage: We have a revised Regional Plan, and we are moving ahead on our urban Centre Plan as well as big changes to our transit service and a green network plan. At the same time we are bringing in a new economic strategy that aims to grow our population to 470,000 over the next five years. All of these things need to fit together if we are to continue to grow and advance this municipality and improve quality of life for residents. The challenge for council is to keep our collective eye on the big picture.
Hendsbee: More focus on rural issues. Partake in local initiatives such as the 100 Wild Islands campaign, community masterplanning for Musquodoboit Harbour, acquisition and development of strategic parkland sites and expansion to rural transit services.
Walker: Council needs to stop spending money which is not in the budget.
Whitman: We need to reduce red tape, ensure more value for every tax dollar collected (mowing, plowing, painting, et cetera), speed up processes, encourage and stimulate job growth, minimize construction inconveniences and frustrations, collaborate better with businesses and with other levels of government and businesses, communicate better with more residents to encourage more feedback. Ensure better accessibility for all.
Mason: We need to focus on objectives and outcomes to staff and resist the urge to micromanage.
Craig: Need to collectively recruit and hire two employees—chief administrative officer and auditor general and continue the work toward good governance. The last few years have seen significant governance decisions on the Regional Plan and solid waste management: regional council's decision on Halifax Water's governance will see the Province of Nova Scotia respond this year and council will have to work on it. Halifax Transit's anticipated plan needs to be considered and actioned.
Nicoll: Regional council needs to continue to be prudent and plan for the future. This requires reflection, debate and ultimately, consensus. No one gets exactly what they want all of the time, but once a decision is made, all members of regional council must support it.
Rankin: Deliver on meaningful public consultation rather than, from time to time, no broad consultation (such as the recent fire service study), and ill-defined, ill-delivered consultation (such as with the former St. Patrick's Alexander school ).
Tony Mancini: Council needs to improve communication with residents.  Residents are not always aware of issues that are being addressed at council and often become aware only after the decision has been made.   
———
What's your favourite part of the district you represent?
Savage: I don't represent one district, but I live in Dartmouth and I'm a big fan of Shubie Park, not far from my house.
Hendsbee: The coastal beauty of the entire district.
Walker: I do not have a favourite part of my district.
Whitman: I love Queensland beach, Peggys Cove, sailing on St. Margaret's Bay, running the bluff trail and cycling rails to trails and hiking Blue Mountain in Hammonds Plains.
Mason: Gorsebrook Park has become a favorite for me. I love the space. It is much larger than a lot of people realize. It is a real hidden gem.
Craig: The engaging spirit and sense of identity of Lower Sackville citizens, organizations and businesses. A "can do" caring and collaborative attitude.
Nicoll: It is people that make a place great, so my favourite part of District 4—which includes the communities of Cole Harbour, Westphal, Lake Loon and Cherry Brook—is any place where people gather and interact with each other: The Black Cultural Centre, Centennial Legion, the Westphal-Cole Harbour Firefighters' fire hall, grocery stores, coffee shops, schools, churches to name a few and especially Cole Harbour Place for its great sense of community.

Rankin: Depends on the day. So with my changing opinion, I don't think it meaningful for your readers to see all my choices over all my days—since it would list virtually all of my communities.
Mancini: The diversity of community, the people and the beautiful public spaces like Shubie Park.
———
How often do you use public transit?
Savage: I use the ferry.
Hendsbee: Occasionally I use the Rural Express 370 and the downtown buses 1 and 9. Often use the ferry.
Walker: I use public transit four to five times a year.
Whitman: Only when it's free on Election Day...Working on that.
Mason: Four to five days a week. Have an annual pass.
Craig: I do not use public transit as the work I do varies considerably in both time and location. The councillor's duties I have require me to be in multiple HRM locations and at different times in a day—public transit cannot meet my location and timeframe demands.
Nicoll: I don't use transit nearly as often as I would like because my schedule requires me to be all over the municipality in very tight time frames. I did use transit quite often last winter when it was difficult to travel with my own vehicle. I use transit and the ferry whenever possible because I find it helps to de-stress my day/removes me from dealing with traffic situations.
Rankin: Generally once a week.
Mancini: I use the ferry a couple of times per month.
———
What was the last concert you attended? 
Savage: Bruce Guthro's Songwriters' Circle with J.P. Cormier and David Gunning
Hendsbee: Tom Petty at Metro Centre. Was planning to go see Bonnie Raitt at the Sportsplex but a family matter arose so I gave away my tickets. Also I have attended lots of local school and community concerts.
Walker: I do not attend many concerts, just hockey (Mooseheads).
Whitman: The sold out CCMA awards night.
Mason: Amazing to admit it was HPX last October. Not getting out as much as I used to!
Craig: Keith Mullins home concert Oct 22, Sackville Concert Band at Paul O'Regan Hall, May 16.
Nicoll: Symphony Nova Scotia presents the Music of Queen in February.
Rankin: Nuallan Band at ClayWest, Bayer's Lake Park, Saturday, March 19.
Mancini: Journey at Alderney Landing. I am really looking forward to James Taylor on May 17 at the Scotiabank Centre
———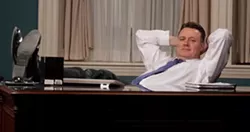 The last book you read? 
Savage: Party of One: Stephen Harper and Canada's Radical Makeover by Michael Harris, but my favourite book of the last five years is Team of Rivals: The Political Genius of Abraham Lincoln by Doris Kearns Goodwin.
Hendsbee: Novel: Angels & Demons. Local book: History of Porters Lake by Lena Ferguson.
Walker: The last book was Graham Steele's What I learned about Politics.
Whitman: Penn of Denn by Denn Guptill
Mason: Across the Sea of Suns by Gregory Benford.
Craig: I do not read for pleasure other than perhaps instructional guitar and music. I do refer from time to time to Sacred Cows Make the Best Burgers by David Brandt, and Frontline Leadership by Zenger Miller.
Nicoll: Good to Great by Jim Collins (a work in progress!)
Rankin: Team of Rivals by Doris Kearns Goodwin.
Mancini: Lone Survivor by Marcus Luttrell and Patrick Robinson.
———
What's one thing the general public doesn't know about your job?
Savage: That I and my council colleagues only see reports a few days before they come to council or a standing committee for debate and deliberation. This means the debate is very open and real, not precooked.
Hendsbee: The demand on family time. Way too often my to do list at home gets postponed, extended and undone.
Walker: The general public does not know the actual amount of time spent doing the job.
Whitman: I get a lot of free hugs.

Mason: I think there has been some kind of idea that the job is horrible, but I really enjoy it and find it very rewarding. I am not sure why others have said it is the worst job in the world, et cetera.
Craig: The sheer amount and diversity of fascinating opportunities an elected official has if they want to learn and contribute through being engaged both formally and informally in municipal matters. In the formal role of councillor I serve on: two councils; three standing committees; three advisory committees; Destination Halifax's board; a business improvement district board; Sackville Heights Community Centre's board; and a member of the Board of Police Commissioners.
Nicoll: That it can involve attending over 20 meetings, answering hundreds of emails and dozens of phone calls each week; working without an office/office staff.
Rankin: In my estimation, there is no one thing.
———
What have you learned in the past year?
Savage: This past winter compared with the one previous taught me that you never know what to expect and you must adjust accordingly. It was a lesson that reinforced for me how directly our order of government impacts the daily lives of the people we serve.
Hendsbee: How hard it is to try to get HRM staff to understand the importance of local issues. If it is not part of a bigger plan...then it's a struggle to get them to pay enough attention to it.
Walker: What I have learned in the last year is how much of the job can be done on my iPad.
Whitman: Learned how to get along with people and treat others how I'd like to be treated.
Mason: I re-learned that it is pretty liberating to be the only person voting for or against something.
Craig: There is still work required to rationalize/merge/consolidate policies and practices that are pre-amalgamation era. The administration's organization, structure and leadership is now better suited to accomplish improvements.
Nicoll: HRM is a large organization with many moving parts. Even after seven years on the job, I am still making new connections and finding new ways to move things along, especially after the frequent re-orgs during that time frame.

Rankin: To keep listening, all the more closely, especially to people outside of city hall.
———
What are your goals for the next year?
Savage: Well, there is that election in October. But, outside of that, I want to see continued progress on the goals of the economic strategy: Attract and retain young talent to help grow our population; encourage innovation, especially in niche oceans sector; invest in and improve infrastructure including transit with support from the federal government and province. I intend to continue to push for prudent fiscal management to keep residential and commercial tax pressure down, to kick off a red tape reduction initiative and to make our city more accessible and green.
Hendsbee: To have HRM take more interest in rural affairs. Strategic parkland acquisitions. Support for the local community museums and heritage properties. Get local planning strategies started with lots of community engagement.
Walker: My goal for next year is working with council to make HRM stronger.
Whitman: October reelection.
Mason: Get the Centre Plan and Moving Forward adopted.
Craig: Fire services standards and Administrative Order 40 completion; consideration of SPS change to allow for a hotel/motel in Lower Sackville's Downsview complex; initiation and completion of an accessibility transportation strategy and implemented improvements; small business taxation; hiring a CAO and AG; understanding the Halifax Regional Municipality police and RCMP policing strategy, operations and governance; Cogswell plan.
Nicoll: My main goal for the next year is to ensure that approved capital projects remain on target and on time. I am also looking forward to holding the first District 4 participatory budgeting process being held at Cole Harbour Place on April 14 at 7pm. This event should prove to be a great opportunity to hear what infrastructure District 4 residents would like to see realized in their communities.
Rankin: To get on with the long awaited development of the Blue Mountain/ Birch Cove Park; to an attractive community to be soon extended from Regency Park Drive to Mount Royale; to secure adequate long awaited public access to Governor's Lake; to complete continuous sidewalk (along the St. Margarets Bay Road) from Timberlea to Bayer's Lake Park intersection within the next several years.
Mancini: Continuing to work on improved transit, focusing on ways to make HRM more walkable and bike-able, improve access to services in the Dartmouth North community, supporting entrepreneurship and work with the Acadian and Francophone community in District 6.
———
What's a story you feel the media missed this year?
Savage: Council passed a Truth and Reconciliation statement and motion to work on our relationship with First Nations people. On the same day the donair was debated as Halifax's official food. Guess which got greater coverage?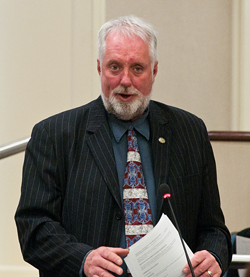 Hendsbee: The impact on the Urban Reserve in the Regional Plan has had on the Nova Scotia Home for Colored Children and adjacent landowners. The Ross Road/Main Street realignment is critical for the area for access and safer traffic.
Walker: The story that the media missed was the lowering the tax rate, decreasing the debt and finding an $18 million shortfall.
Whitman: My kids won their basketball championships...Big news!
Mason: I think we have to really examine the role of the Appeals committee and explore whether we feel it is appropriate for people who make the rules to adjudicate them.
Craig: The very good fiscal situation of HRM, and the checks and balances that are required to make this happen. The HRM operating budget is less than what the province pays on Nova Scotia's debt.
Nicoll: A) I hear many residents of District 4 express concern over the uncertain future of our community schools, in particular Cole Harbour District High School. B) The media in HRM doesn't miss much but it would be nice to see more coverage of positive events in our city, to balance the current focus on the perceived negatives.
Rankin: There is not a noteworthy story that comes to my mind that the media has missed.
———
What's the biggest challenge facing the municipality right now? 
Savage: Reaching a place where we better understand that our rural areas need a strong urban centre; and our urban centre benefits from a strong rural economy. We are at once the largest urban and the largest rural municipality in Nova Scotia.
Hendsbee: Proper transit planning. Need for more express routes with park and ride terminals in the rural and suburban areas.
Walker: The biggest challenge facing the municipality right now is the failing infrastructure.
Whitman: Balancing the benefits of growth with the frustrations of growth.
Mason: The transition from ward-healing councilors who micro manage to a board that sets direction at a high level is a bumpy transition..
Craig: In my opinion the biggest challenge will be implementing the approved strategies and priorities in a fiscally responsible manner over time. This requires focus and discipline, while acknowledging that there may be extraordinary factors that will could require a quick re-evaluation.
Nicoll: The biggest challenge facing our municipality right now is our economy. We need to create more employment opportunities and help our youth find meaningful employment so they can stay here.
Rankin: The biggest challenge is not to increase HRM's accumulated historic debt of slightly less than 300 million. Surely, a proud achievement that ought not to grow.
Mancini: Not enough people use public transit. We need to improve ridership. To do this we need improve efficiency and reliability. Consideration also has to be given to additional types of transportation other than just buses (i.e. rail and water).

———
What's the biggest challenge facing your district?
Savage:  n/a
Hendsbee: Trying to get some infrastructure spending...water and sewer for Musquodoboit Harbour, expansion of the rink for a second ice pad/curling use and consolidate the HRM Service Centre, Fitness Room and branch library to one central site at the rink. More support for local community facilities that are volunteered operated.
Walker: The biggest challenger facing District 10 is traffic, street renewal and new sidewalks.
Whitman: Lack of transit and sidewalks, speeding and traffic.
Mason: The old residential areas are threatened by development that can destabilize successful neighborhoods. Hopefully council adopts the Centre Plan and stops spot zoning and MPS amendments.
Craig: Stormwater flooding remains a challenge requiring maintenance and new stormwater systems. Many residential streets are 1960s-70s construction without sidewalks and require upgrades and new sidewalks.
Nicoll: The biggest challenge in District 4 is no different than other places across the province; to continue to make investments in infrastructure and maintain the services that residents enjoy, in the face of an aging population and declining school enrollment.
Rankin: I would think the challenge for my district ( and HRM) is to secure the necessary capital funding to establish and build out the proposed Blue Mountain Birch Cove Park.
Mancini: Due to the diversity of District 6 it is difficult to pinpoint just one challenge. Reliable transportation is needed on Main Street and in Burnside. In North Dartmouth, it is access to essential services and food security. 
———
Are you planning to re-offer this fall?
Savage: Yes.
Hendsbee: Yes.
Walker: I am planning to re-offer this fall.
Whitman: Definitely.
Mason: Yep.
Craig: Yes.
Nicoll: Yes, there are projects I would like to see to completion after the election.
Rankin: I have not made up my mind, but will be quite soon.
Mancini: Yes.
———
How would you grade The Coast?

Savage:
The same way The Coast grades me (lol).
Hendsbee: D minus. It is not well distributed in my district...only a couple of spots have it.
Walker: I rarely read the Coast.
Whitman: A minus.
Mason: Not really my place to say!
Craig: Good as it gives voice to many who otherwise would not have one. Better than good when it covers all of HRM.
Nicoll: Having just enjoyed a "Burger Week" burger at British Bulldog in Cole Harbour, I was happy to see Cole Harbour included in The Coast's Burger Week. The more The Coast expands its horizons beyond downtown, the higher the grade.
Rankin: Good grade—as it surely offers an alternative voice for the community it serves.
Mancini: The Coast is a great place to find out what is going on in HRM, whether it is politics, food, art or events.