The Khyber building: The first exhibition of the 2000s in the Khyber's Ballroom Gallery was Dwelling, a video exhibition by NSCAD grad Eric Michaud. This is what the Khyber Arts Society has always done best: showcasing emerging art talents. Russian Dragons were listed as the first music show of the decade at the now-empty, main-floor Khyber Club on January 13, 2000. DJ JoRun's PacMan challenge gobbled up the space two days later. This is what the Khyber Club always did best: providing a downtown multi-purpose venue for all genres and disciplines, from hip-hop to experimental, to MIDI karaoke and video nights.
There aren't enough trees here to document all sides of the Khyber's issues over the past 10 years, but the beleaguered, city-owned building is still hosting shows and exhibitions. Hopefully Baby New Year will bring (knock on Heritage wood) a new HRM-approved plan for its long-term survival.
Garry Neill Kennedy, The Colours of Citizen Arar
Garry Neill Kennedy: On a trip to Montreal this summer, I spotted a dashing, silver-haired man standing in the doorway of a downtown arts centre. It was only after a few seconds of admiring his dapperness (worthy of a page on (advancedstyle.blogspot.com) did I recognize one of Halifax's most influential artists. An artist I've seen at Gus' Pub shows and at public forums, and who, just this year, had exhibitions in both Banff and Beijing.
Kennedy started the decade with a retrospective show in February 2000 at the AGNS, which then covered over 40 years as a practising artist. In 2007, at an exhibition celebrating his Superstar Shadow floor-to-ceiling text works, the conceptual artist created one of his most memorable and political works to date: The Colours of Citizen Arar, inspired by details from Maher Arar's account of his interrogation and torture in Syria. Kennedy covered gallery walls in thick swaths of colour, recalling orange prison suits, black shadows like electrical cables, multi-toned bruises. A powerful and provocative reminder that Arar is an individual citizen with rights, like all of us.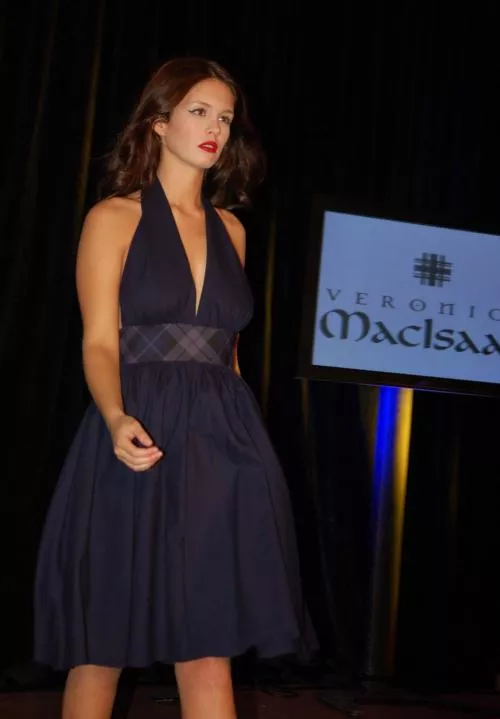 Halifax fashion:
The local style scene has raised its hemlines since designer
Melody Leach
told The Coast that "It's not that people don't appreciate high fashion [in Halifax], it's that there's not enough of a 'no fear' attitude to wear those clothes." (August 10, 2000). Today, designers can make a living here—-talents like
Orphanage
,
Katrina Tuttle
,
deux fm
,
Turbine
,
Laura Chenoweth
,
Michelle Saint Onge
and
Veronica MacIsaac
—-with a new generation, including
Louanna Murphy
and
Akshay Tyagi
close behind. And there's now a demand for locally made clothing. I watched an aggressive crowd fighting over Orphanage samples at
Atlantic Fashion Week
. No fashion fear there.
Halifax doesn't produce textiles. Try finding zippers and buttons in bulk. But challenges lead to innovation, like a dominance of eco-friendly and recycled fabrics. NSCAD has plans to expand its fashion department, and the Ecology Action Centre has a Clothing Textile Action Group. Take that to the runway.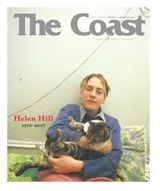 Helen Hill:
If there was ever a reminder why we need community, January 4, 2007, came along. Helen Hill, a former Halifax filmmaker who left behind a legacy of inclusive activism and lovingly animated art, was murdered in New Orleans. Haligonians gathered around each other, quietly trying to make sense of the random injustice. Even if you had never met Hill or her husband, doctor
Paul Gailiunas
, or her son
Francis
, you felt like you had by the end of that terrible week, as people opened their homes for potlucks and stories and tears. On January 13, a jazz procession in her honour worked its way through the north end, past an anonymous love note on a billboard to Helen and her family.