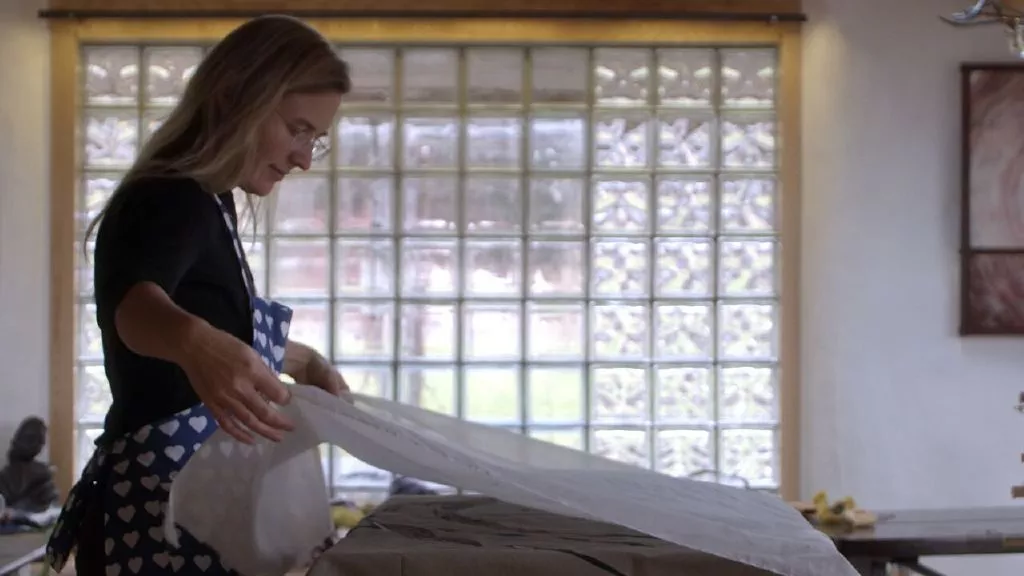 When you've got a good thing going, it's natural to want to show off. But Breakwater Studios director Ben Proudfoot, the Craft Alliance Atlantic Association and the Nova Scotia Designer Crafts Council (NSDCC) found that Nova Scotian craftspeople were too busy to toot their own horns, so they decided to give them a little push. Life's Work: Six Conversations with Makers is a series of six short documentaries profiling local craftspeople, made to shine a little light on our vibrant crafting corner of the world on a global level.
"The series was conceived of after visiting international events like SOFA Chicago, and realizing that Nova Scotia craftspeople have a limited international profile. The calibre of work is here in the province, but there are many challenges in getting a voice outside of Canada, and sometimes within ones own community," says Julie Rosvall of the Nova Scotia Designer Crafts Council. "If I wasn't working with craftspeople daily, I might never know that there is a master metal worker like Elizabeth Goluch living on peninsular Halifax, master stonemason (the only female in her field) less then an hour away, or a man like Steven Kennard who makes such intricate wooden boxes in my own neighbourhood in the Annapolis Valley."
Settle in and watch some of these amazing documentaries, the first three profiles—Heather Lawson in Stone, Steven Kennard in Turns, Louise Pentz in Mother Earth—have been already released and available for viewing here, the remaining three will be released from now until the end of the month—Sanna Rahola and Douglas Drdul in Fibre & Wood (Tuesday, May 19), Elizabeth Goluch in Lady Bug (Tuesday, May 26) and Gordon Kennedy in Rust (Sunday, May 31) and can be seen via Breakwater's Vimeo channel or the NSDCC site.
Stone from Breakwater Studios Ltd. on Vimeo.
Turns from Breakwater Studios Ltd. on Vimeo.
Mother Earth from Breakwater Studios Ltd. on Vimeo.