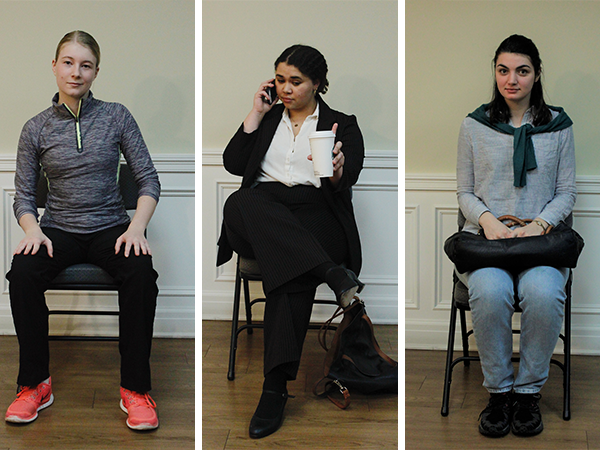 Women's Issues
Sep 5-7, 8pm
The Pit, University of King's College, 6350 Coburg Road
$8/$5
---
The certain election of a certain president puzzled writer/director Katie Clarke on both a logical and emotional level: "I go to King's, and there's so much conversation there about identity and taking up space. I started researching women who voted for Trump and I started listening to interviews and it was jarring—women who had the language around the boy's club and distanced themselves from other women," Clarke starts off, speaking by phone.
Her digging—an attempt to understand the other side's argument and its flaws—resulted in the self-described "big theatre person" writing a script for ta dark comedy with a handful of friends. Set in a support group aiming to unpack shared trauma, Women's Issues "is about appearances of femininity in a polarized world," Clarke says.
Inspired in equal parts by Virginia Woolf, playwright Hannah Moscovitch and How To Be A Feminist Killjoy author Erin Wunker, Clarke is an unabashed feminist. She's also as dedicated friend, stressing how the play wouldn't be what it is without the "new language" each of the co-stars brought to their characters' monologues.
"I think there's so many things that went into the play but that's not what people have to take out," she adds. "It's about resistance to single identities, resistance to homogenizing people as one thing and listening to people. It's really vital if someone can recognize themselves or their experience."