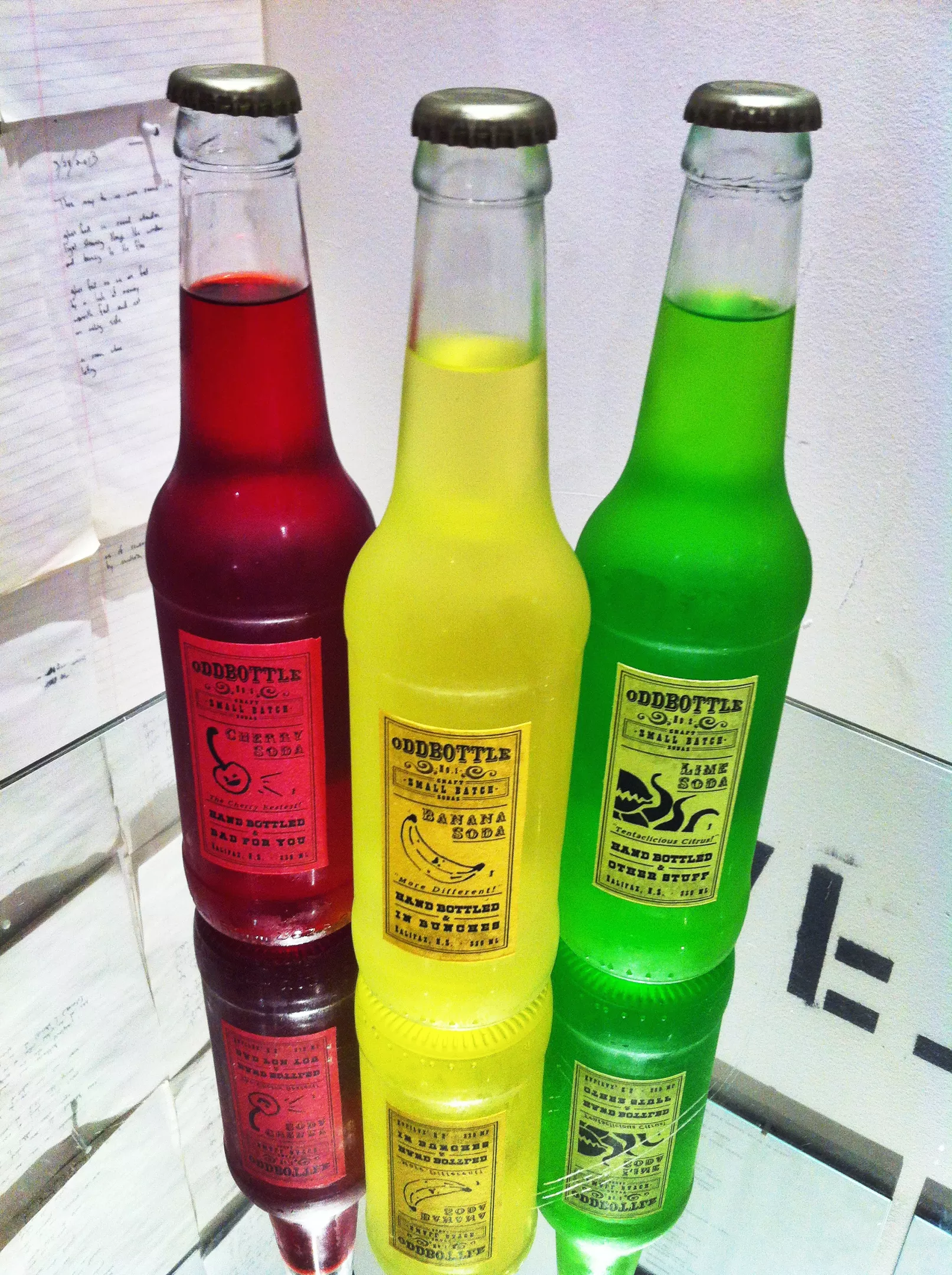 "I don't want to underplay the importance of soda pop," says Alex Hagen of OddBottle Craft Sodas. A longtime home-brewer, his biz plan was a spin-off of another idea, for beer brewery. "I don't want it to seem like a second-love to beer. Soda has more than eclipsed brewing of beer for me."
Putting beer gear to good use, OddBottle's evolved into a sweet line of soda pops, sold first at the former Sad Rad and now made right inside Plan B (2180 Gottingen Street, 406-1254)—in a slightly less glamourous "Willy-Wonka style work area"—and sold from its C Cafe (or directly from Hagen, for drinking or re-sale purposes).
"I suppose the desire to turn it into a business stems from my overall desire to get into the brewing world," he says. "Where that desire came from, I'm not sure, honestly. An obsessive love with all things that ferment, I think, and a want to surround myself with that organic activity."
A one-man pop-army, Hagen uses all recycled bottles (read: be a buddy and return your bottles to Plan B after pounding 'em back) and packaging, bottles by hand and makes efforts to use all-natural ingredients in creating his flavours like cinnamon, banana, lime, cherry.
A single pop's sold for $2.50, or you can opt for a six-pack. And take it from us, they taste like more.