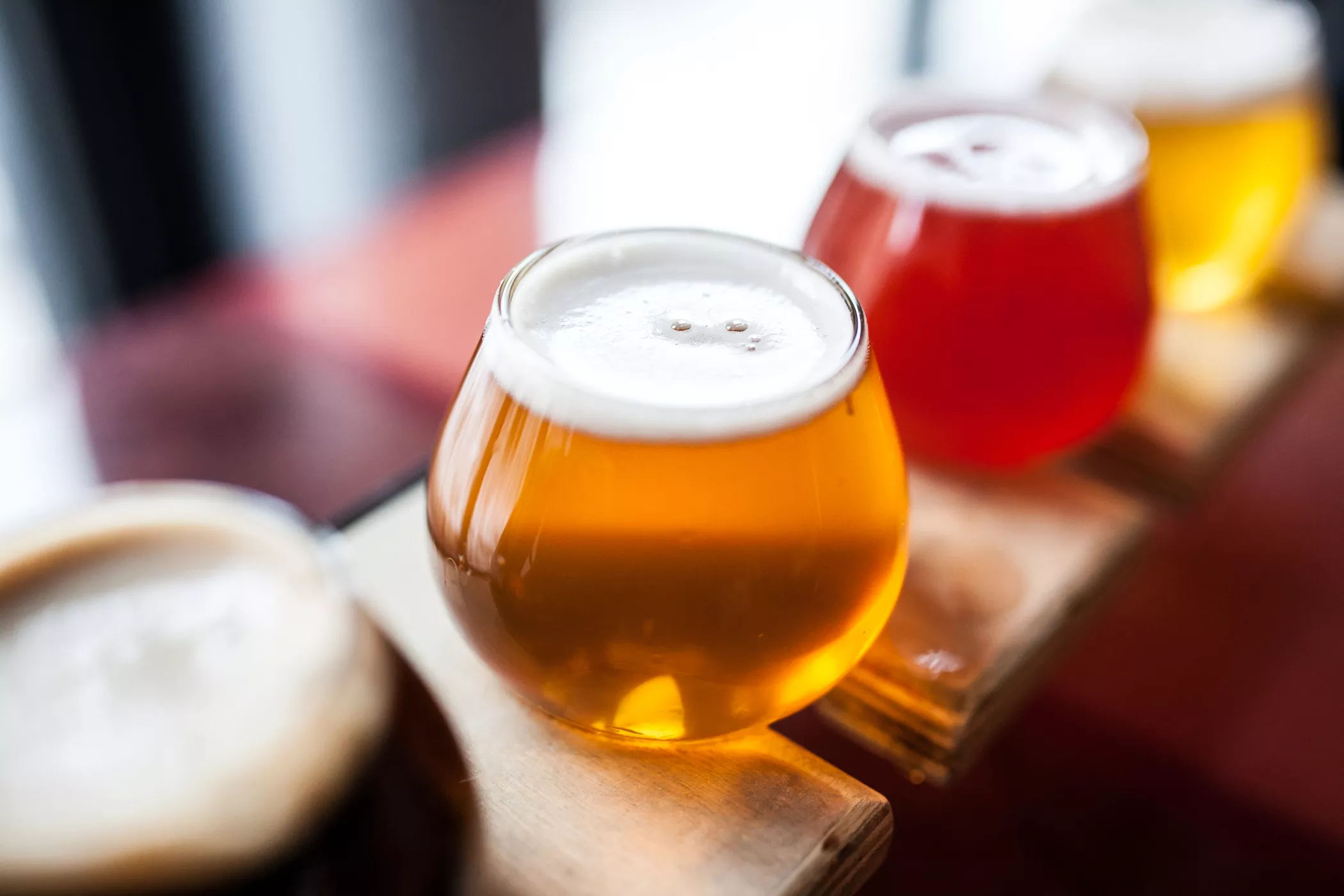 "We can't have a patio on Barrington that makes any sense. And we're big fans of drinking beer outside, as most people are," says Stillwell's Chris Reynolds. "We especially like to drink really good local beer outside." Just when we thought it wasn't possible to be any more excited for summertime, downtown's packed to the rafters beer bar pours up a big win. Thanks to over a year of planning and team Stillwell's passion for open-air imbibing, come May we'll be blessed with Stillwell Beergarden, a totally Nova Scotian drinking experience on the Halifax waterfront.
"It's been a long-haul to get to this point. Through some of our friends at Taste of Nova Scotia we linked up with Waterfront Development, they're just the best people," says Reynolds. "They're really interested in doing more progressive, homegrown things on the waterfront."
The collaborative pilot project will see a shipping container bar and kitchen—designed by Eric Stotts of Skin + Bones and built by Dartmouth's CTS—and surrounding seating take over the Summit Amphitheatre (behind 1617 Lower Water Street) for afternoon and evening sipping and snacking. "To present a Nova Scotia craft beer thing in tourist-land is cool, but it also is from a personal perspective, as a person who likes to go to bars and restaurants." Like beer, Stillwell Beergarden will be an equalizer for both the droves visitors to the waterfront and locals who love local.
"This place will be basically exclusively Nova Scotian, a total Nova Scotia experience," says Reynolds. "They'll be patio beers. We won't have imperial stouts, it'll be more sessionable beers. But a certainly a broad spectrum of flavours." The Beergarden will offer up eight draught taps, six of which will be local craft beer while the other two will pour local white wine and cider.
On the food front, Stillwell chef Graeme Ruppel will be cooking up his own housemade sausages and serving them alongside other local links from Sweet William's and Rose Lane Farm as well as Stillwell sauces and slaws, like his much-loved white kimchi. "We're really focussed on the sausages," says Reynolds. "Almost like a hot dog cart, but tricked out." The resto will also be teaming up with Gingerbread Haus to make sure, in true beer garden fashion, there'll be big ol', fresh baked pretzels.
The Stillwell Beergarden aims to kick-off mid-to-late May, rolling into full time hours (likely noon to dusk) hours come June. Let the countdown begin.