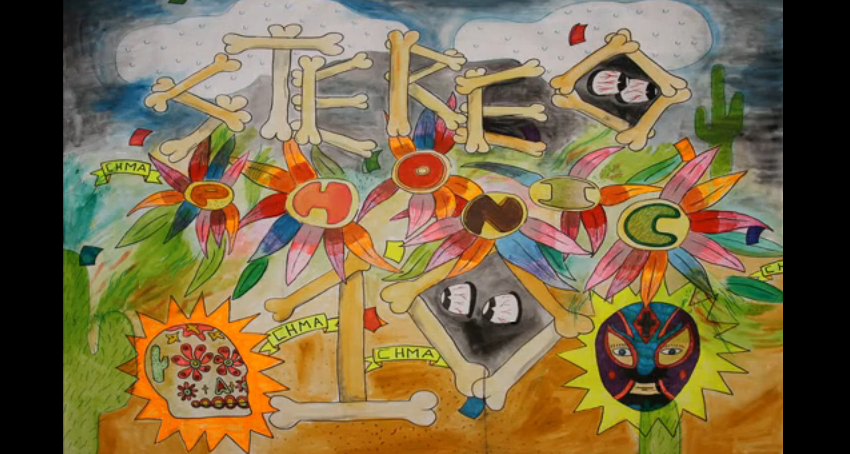 Taking a weekend trip to Sackville, NB in the middle of January has never been so appealing. Don't worry, you won't be slip sliding your ass across that damned duck pond, you'll be safely housed in sweaty venues with a bunch of attractive people celebrating campus and community radio station CHMA's tenth anniversary of the Stereophonic Music Festival, a yearly fundraiser for the station, taking place January 16-19, 2013
Stop whatever you are doing and watch this amazing animated video that the talented Joe Chamandy, Ilse Kramer and Kevin Brasier made to announce the lineup. It hits staggering new levels of charm, and must have taken forever.
CHMA 106.9FM STEREOPHONIC 10 LINEUP from CHMA on Vimeo.
The full lineup for Stereophonic 10 is:
Adam Mowery, Astral Gunk, Banded Stilts, Bloodhouse, Bolivia, Cold Warps, Cousins, Crosss, El Ron Maltan, Go Get F*cked, Hash Jesus, Heaven For Real, Jon McKiel, Les Hay Babies, Lucas Hicks and the Ex-Boyfriends, Marine Dreams, Michael Duguay, Monomyth, Negative Circles, Nubians, Old Man Luedecke, Rich Aucoin, Sack City, The Mouthbreathers, The Weather Station, YELLOWTEETH.
For more info and to download a free compilation featuring most of Stereophonic's tenth anniversary lineup, see stereophonicmusicfestival.wordpress.com