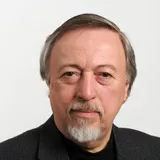 Stephen Kimber just wanted to write a novel. When the Halifax author and University of King's College journalism professor travelled to Cuba a few years back, he did so in order to research locations for a love story. Once there, though, the novel was swiftly cast aside, as Kimber learned more about The Cuban Five and found himself "sideswiped by this much more interesting true story." This story of espionage and terrorism became his latest non-fiction book, What Lies Across the Water: The Real Story of The Cuban Five.
In 1998, the FBI arrested five Cuban agents in Miami, on 26 charges that included conspiracy to commit espionage and murder. All five were convicted and given sentences ranging from 15 years to life in prison, and four of the five remain in prison in the United States today. To Kimber, a sometime Coast contributor, the story had all of the elements of a "fascinating 'spy caper' story" complete with "cameo appearances by the likes of Gabriel Garcia Marquez." As he dug deeper, though (through tens of thousands of pages of court transcripts, government documents, investigative articles and more), Kimber realized there was far more to this complex story. While trying to navigate American and Cuban bureaucracy and see past the increasingly obvious spin each side put on the story, he came to believe "this was a story about a travesty of justice."
Kimber's story of the Five reveals a relationship between Cuba and the United States he says makes no sense. "The US has normal relations with old enemies...and undemocratic governments, but seems incapable of getting past more than 50-year-old rhetoric when it comes to dealing with Cuba." He says the case also illuminates the hypocrisy of the government's War on Terror. Luis Posada, one of the Five's targets and "one of Latin America's most notorious terrorists, continues to walk freely in the streets of Miami while the Five were all sentenced to lengthy prison terms."
These questions of transparency and hypocrisy raise questions about the United States' terrorism policies, and have raised the hackles of those close to the US-Cuban relations debate. Kimber's recent appearance on a Miami radio show was cancelled mere hours before it was scheduled to take place, and the follow-up interview, intended to raise the question again, did little to further the conversation. The case's prosecutor was invited to act as an "expert" to rebut the book's claims, and devolved quickly. "When the host failed to mention the background to my appearance, I tried to and was cut off three times," says Kimber. The interview swiftly "went downhill from there."
Readers can pick up the book, published by Fernwood Publishing this fall, and decide for themselves whether the Cuban five are martyrs, terrorists, spies, or figures somewhere in between. Kimber says writing this book challenged him to do just that. "It's important to do your own research, draw your own conclusions."