If your 2019 resolutions include having more fun and leaving the couch behind, seek out events like this weekend's improv-music-rich Open Waters festival or
Cinderella
at Neptune and watch your glow-up begin.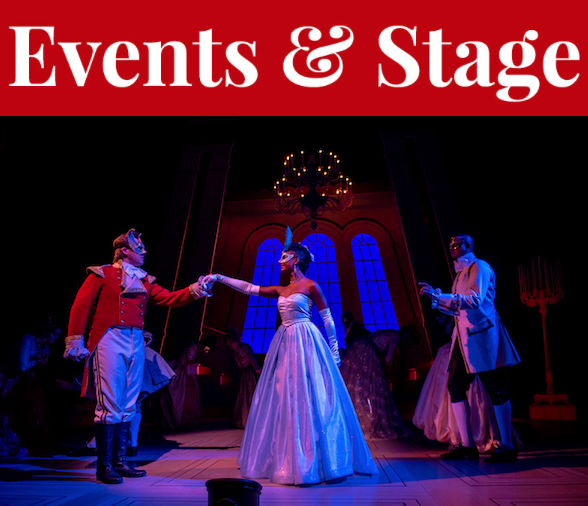 Halifax Mooseheads vs Rimouski Océanic
Friday
With its top player, Alexis Lafrenière, away representing Team Canada at the World Juniors, Rimouski just might get trampled by the Moose! more deets
Code Carnival: Scratch 3.0 Release Party
Saturday, Sunday
The Discovery Centre helps you release your inner geek at this two-day, all-levels coding session. more deets
Cinderella: A Holiday Pantomime
Thursday, Friday, Saturday
The classic tale of a girl on her way to a party with nothing to wear gets the British pantomime treatment, filled with all-ages humour and of-the-moment hit songs as Cinderella and Prince Charming try to outrun the clock. This just-extended show is a crowd fave, so get it while it's good. more deets
Swing Factory
Saturday
Meet your daily steps goal by doing the foxtrot at this wholesome, retro-y class that sees you learning the art of swing. Beginners are shown the ropes in a 45-minute crash course before all-level boogieing gets goin' at First Baptist Church. more deets
Nova Scotia Society of Polish Artists show and sale
Saturday, Sunday
A fundraiser for the Canadian Centre to End Human Trafficking sees NSSPA artists share a stack of canvases in a variety of styles at this show and sale. The grand reception—January 5 from 1-4pm—sees one lucky attendee walking home with a free painting. Held at the Chase Exhibition Room. more deets
The Cheerful Eye
Thursday, Friday, Saturday, Sunday
A solo show by ViewPoint gallery member Curtis Steele sees the shutterbug showcasing what his artist's statement calls "a selection of clear seeing and spontaneous discovery." more deets
Vacant Faces
Thursday, Friday, Saturday, Sunday
Artists Arielle Twist and Brandon Hoax debut a collaborative work from The Khyber's new Khyber Window, a street-facing exhibit space that's viewable 24/7 from Hollis Street. more deets
Castles, Cars and Clowns: A Celebration of Children's Art
Thursday, Friday, Saturday, Sunday

Petite Picassos get their due at this showcase featuring over 200 pieces made by artists aged five to 14.
more deets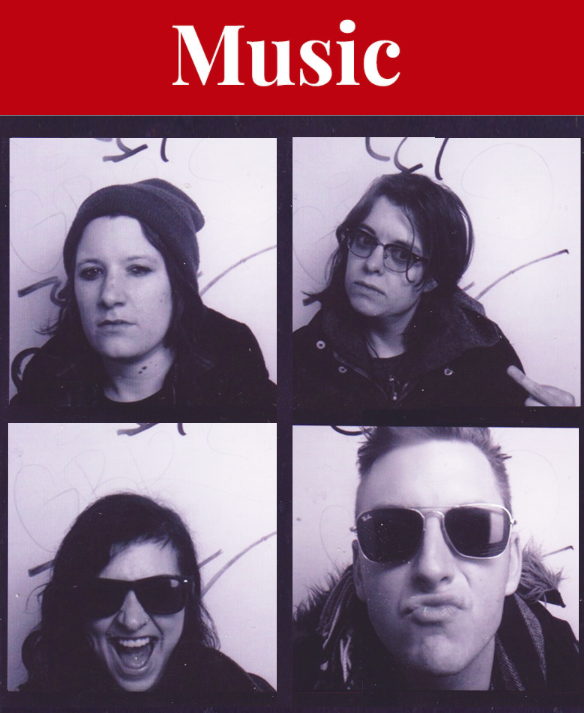 Who's Bad: The Ultimate Michael Jackson Experience
Friday
A tribute show that'll have you dying to break into the "Thriller" dance in your Rebecca Cohn Auditorium seat, this concert sees an eight-piece band deliver horn-laced takes on tunes from all eras of MJ's repertoire. more deets
Lala and Mimisu Lee
Sunday
A sister duo that's been wowing crowds since the tender age of 10—and recently won Nova Scotia Talent Trust grants—Lala and Mimisu Lee deliver a blend of piano and French horn that's heavy on classical-romantic mainstays like Beethoven, Schumann and Strauss. It all goes down at the Lilan Percey Concert Hall. more deets
Like A Motorcycle w/Helen & Lucy, Pretty Normal, Shelley, Bradley James Hartman
Friday
The Seahorse's first rock show of the year pulls no punches as it pummels your eardrums. more deets
"Noise Knitting" with Sarah Albu
Saturday
The Open Waters Festival continues its flow into the sonically adventurous as Sarah Albu delivers a solo version of a collaborative project in the Dalhousie Arts Centre's MacAloney Room. "Part concert, part historical re-enactment and part knitting lesson, this intimate afternoon presentation is for you if you've ever wondered about the rich and noisy interior sonic worlds of seemingly quiet activities," event organizers say, explaining Albu knits vocal loops, live electronic processing, storytelling and "varied sonic textures" together into a tightly-stitched final piece.
more deets