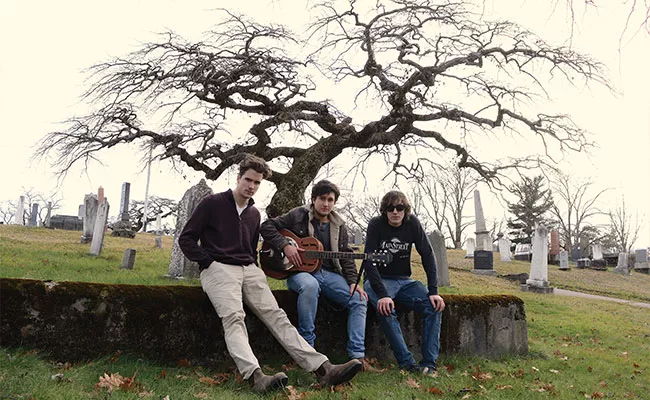 Stand Back w/Second Line Parade, Roadside Scarecrow Thursday, June 28, 9pm The Carleton, 1685 Argyle Street $7
For the three members of Stand Back, songwriting is a team effort.
"Generally, if we write the song, we'll sing the lead. I guess classic Halifax rock, kind of Sloan style," says Ben Matthews, bassist and vocalist for the Dartmouth band.
On the trio's debut The Album, released in May, guitarist Jacob Ballard sings most of the songs—Matthews and drummer Aidan Coady take the reigns for a song each. The sing and write rule isn't rigid, as Stand Back lets every member sing lead on a song then decide who does it best.
"That's one of our things, we all want to really pull our weight on vocals. It's hard, the three-piece, to fill it out. You all got to work pretty hard," says Matthews.
The three members all had the same guitar teacher as kids and also went to Dartmouth High together. Matthews and Ballard, friends since elementary school, have played in bands together since 2010. Coady, who has a recording arts background and interned at Joel Plaskett's New Scotland Yard studio, did sound for bands in high school and learned drums two years ago, when Stand Back was formed. "We're all homeboys, you could say."
There's elements of blues rock and classic rock in the music and the band isn't shy to draw on its '70s influences. The songs The Album often stretch out to four-plus minutes and sound like they could have been written any time in the last 50 years. The band focuses on being dynamic, rocking out but also adding quiet subtly and tension.
"People tell us we have that old-school vintage thing, kind of classic rock and blues and stuff like that," says Matthews. "I guess that's just the music we listen to and like. It's not like we're trying to force this vintage revival thing."