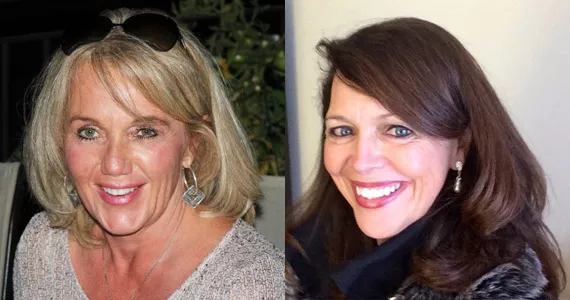 What drew you to the Diploma in Intellectual Disability Studies?
Susan: I have a foster brother who my mom raised since the age of four and is now 25. When he turned 18 I became his legal guardian due to his intellectual disability of Fetal Alcohol Syndrome. I would eventually like a career as an advocate for adults with disabilities, and the best place for me to start my journey is with this diploma.
Pam: My sole purpose of the many avenues I embark upon is to obtain and absorb as much information as possible to further enhance the quality of life of those around me. I first heard about the program after they received the award for Program of Excellence in July 2012. I began my first course in September 2012 and currently I'm in my final semester of the Diploma program.
What was the most challenging part?
Susan: It was questioning my dedication to follow through with the weekly readings and to motivate myself to participate online. Having been out of school for more than 20 years, I lacked confidence in myself thinking that I couldn't do it. I'm grateful to Mary and Cindy at StFX for their weekly conversations offering encouraging words to stay positive and that I could see it through. Now I'm into week four of my third course, and can't believe that I ever doubted myself.
Pam: This program reinforced my beliefs that challenges are meant to be conquered, they are not limitations or deficits that would prevent us from achieving a goal. Attempting to achieve or resolve any challenge can be heartbreaking at times. The most significant message I take away is individuals with an intellectual disability can have valuable input into their lives—we just need to acknowledge their voices, because inclusion and happiness suppresses exclusion and loneliness.