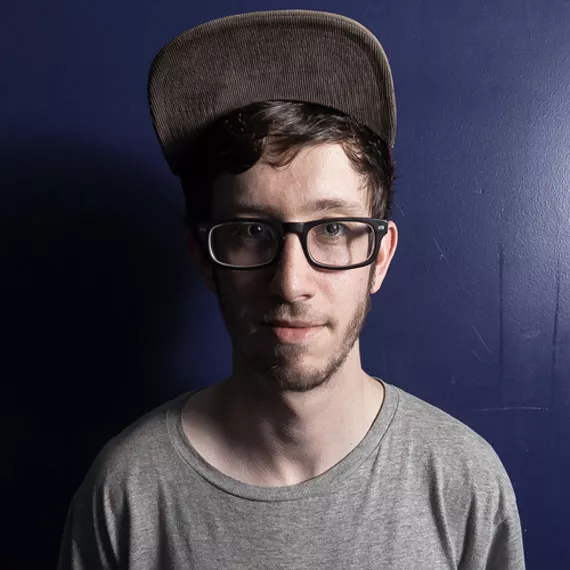 For the last three years, dancehall band Dub Kartel's Kyle McCracken (AKA DJ KDZ) has been bringing good vibes to Halifax via Home Bass, a jam of dance music that showcases local talent every Thursday night (and some Fridays) at Reflections Cabaret. This weekend, Home Bass presents an entire festival of that good music all weekend. It's called Orbit Festival, and you're invited.
"We've created a top-notch, three-day festival weekend at multiple venues that costs less than your average one-night headliner in Halifax," says McCracken. Between Reflections and The Seahorse, Orbit Festival is presenting over a dozen DJs and artists who want to take you to outer space. From locals Zora the Sultan and Elephants in Trouble to Newfoundland's Troy Power, Orbit is ready for lift-off.
"It's our contribution to the vast Maritime festival scene," McCracken says. "We manage the Igloo Stage at Evolve Festival and after a few years of that, we thought it was time to bring it to the club." All of the acts are integral parts of the Home Bass family, but a few visiting artists are banging.
Toronto's "Hunter Siegel"—on Saturday—"is an amazing performer and mad homie that we love to have back whenever we can! Plus he brings the HEAT," says McCracken, "Also we met Of The Trees [Portland] and Ramzoid [PEI] over this summer's festival circuit. Both have insane control of sound and neither of them are 25 yet!" If you feel like exploring a universe of sound, Orbit Festival is the one for you.
---
Orbit Festival
Thursday, October 1-Saturday, October 3
Reflections Cabaret, 5187 Salter Street and The Seahorse Tavern, 2037 Gottingen Street
$20/$25