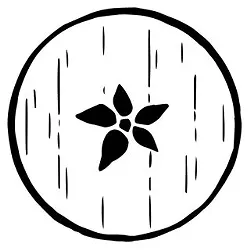 "I get pretty obsessed and nerdy with everything I get into," says Jake Foley, half of
up-and-comer
on the craft scene, Sourwood Cider. "I stumbled on some apple trees in Ottawa and took my first stab at it in 2011. The tree I found, it was this cool old tree with red flesh and small crab apples, it was giant."
It was his love of fermented food that lead him to
making
cider, but he pushed the hobby to the back burner until last winter he convinced his childhood friend Kyle O'Rourke to move to Halifax and join him in boozy business. Now, they're bringing Sourwood to life on Almon Street.
"Kyle's an interesting character, he's kind of a treasure trove of information," says Foley. "We want to encourage the funkier side of fermentation and see if we can parallel craft beer in a way. People have showcased all different sides of the rainbow with beer, but I think people haven't done that—or are just starting to—with cider."
When he says funky, he means unfiltered, raw and unpasteurized. Eventually, they'll experiment with wild fermentation and really, "let the funk shine."
Sourwood will make its way to your pint glass this summer, with its first batches aiming to be ready for June and July. Foley says they hope to build some relationships with local bars and will maybe start slow at the farmers' market. For now, you can follow along with
@sourwoodcider
on Instagram.
"I think we're just a couple of different folks coming at it differently," he says. "We're trying to make the best beverage we can make."