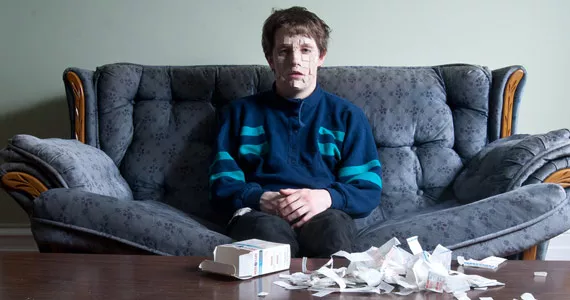 While we're staring down the barrel of the holiday season, nothing feels more right than BOGO time. Instead of just one stick of butter, you can go home with two, because you really need all that butter. Apply that same theory to your cultural events and now we're talking.
Tuesday, November 27 at Pigeon Gallery offers so much bang for your buck your head will spin. Featuring music from Chief Thundercloud, Troy Richter and Wilts, the art of Amanda Griffin, Patrick Chisholm, Dan Matheson and Madeline Irene Watson and a release of the second issue of Josephine Stevens' Fool's Errand zine. Genial hosts Halloway Jones and Bill Wood get things cracking at 8pm, offering you a chance to cram in as much art in an evening as humanly possible.
Both Chief Thundercloud and Troy Richter's sets will provide a taste of new material soon to be released. "I'm excited about a Craft Single I have coming out, It's my first studio recording," says Craig Currie (AKA Chief Thundercloud), whose haunting music and unique delivery quiets a room. Richter, who leans on a prolific poetry background for his songs, also promises new tunes. "I'm going to record with Matt Samways soon and I will share a few new Friendly Dimension songs on the internet," says Richter. "I like making catchy tunes with dramatic lyrics."
The spooky sounds provide a great backdrop for absorbing the heavy content of Stevens' zine, the first of which was released in June of this year. Stevens describes it as "an oft-humourous distortion of thought and perception in situational poetry accompanied with crude illustrations." Topics include "adventures in impulsive and compulsive behaviour, loss, guilt, fractured sense of identity, self-destruction and self-injury, splitting and dissociation, self-absorption, emotional hemophilia and boys."
You know, the classics.
---
Chief Thundercloud, Troy Richter, Wilts, Fool's Errand zine release
Tuesday, November 27, 8pm, $5, Pigeon Gallery, 2203 Gottingen