Mark MacDonald got the keys to his house in the west end of Halifax well knowing he'd have to put in work. The home, though endearing, was stuck in another time—cluttered and carpeted, with popcorn ceilings sheltering the space.
For MacDonald, who favours a contemporary and open concept aesthetic, scrapping the closed-off, honey oak 1950s feel, was a project to say the least.
"To be able to go out and buy something I could afford, it had to be something that needed a lot of work done," he says. "The only way to get the equity was to build the equity into it."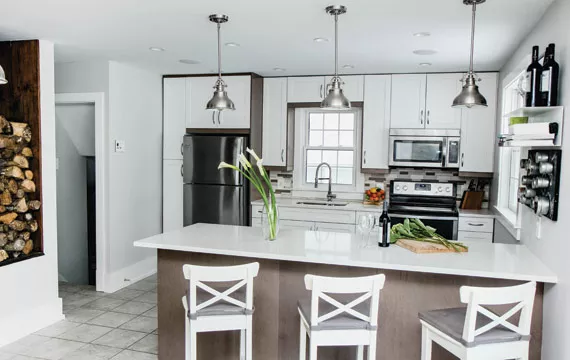 MacDonald looked at the space of the house like a blank template, analytically deciphering what he could change and how much it would cost him. Though a fixer-upper, the house didn't suffer from structural issues like water or foundation damage. MacDonald acknowledged the house seemed well-loved and taken care of, which solidified his decision to spend more than a little to create a lot.
With self-imposed deadline of two months and far from a seasoned DIY pro, the hobby MacDonald took on, was a risky hobble into the unknown.
"You realize as soon as you take the walls out...you can't go back," he says, pausing to laugh. "You can only try to go forward."
But thanks to working in electrical sales, MacDonald says he was lucky enough to be well connected in the construction industry.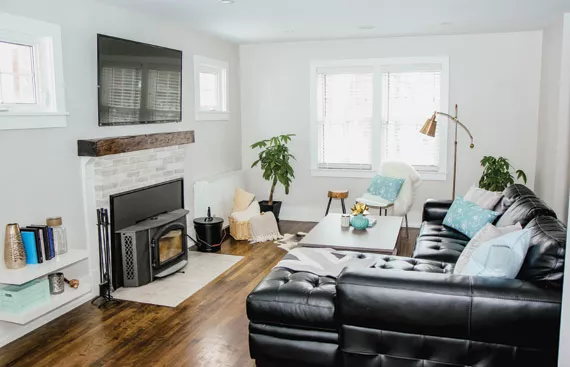 "Having a network of professionals to lean on for advice is invaluable in my opinion, because if I didn't there would have been so many times I'd hit a road block in the DIY and it could've held me up for days if I didn't have an answer readily available from friends." The house benefitted from finish details from Charlotte Skiba of Charlotte Interiors, expertise from Benoit Electric and grunt work from loved ones.
MacDonald didn't just receive helpful advice from friends and family he got leftover pieces of maple, chop saws, and lots of extra hands helping him whittle, sand, paint and stain in the wee hours of the morning. Slowly but surely his specific design taste began to manifest the house into his home.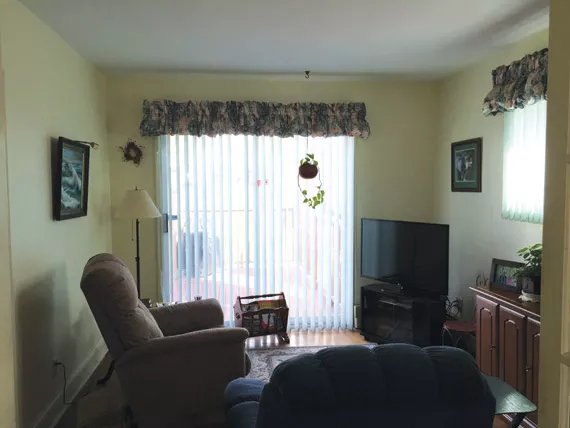 Gutting the place of all throwback decor, MacDonald knocked out nearly five walls, allowing the space to breathe, sanded the floors twice (which he still has nightmares about), and resourcefully transformed scraps of material into a one of kind dining room table. MacDonald's end result masterfully juxtaposes industrial and contemporary styles.
"I have no background in design," he says. "But I know what I like. I like exposing un-finishes, keeping it rustic, industrial and transitional, but balancing it with a design style that's kind of clean."
MacDonald says the arduous process was well worth it, for both the accomplishment and his wallet.
"What's two-and-a-half months of evenings and weekends in the grand scheme of things? I walk into my home and just pridefully look at it now. It's something I can enjoy every day."