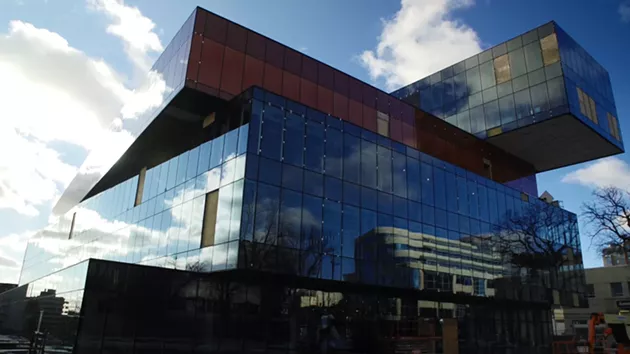 Someone with nothing better to do keeps phoning in fake bomb threats to Halifax police, inciting more weary annoyance from the population than panicked terror.
Around 1:30am Sunday morning, Halifax RCMP were called by someone saying he was in the parking lot of Cole Harbour Place with bombs and a hunting rifle. Police surrounded the area but couldn't find anything suspicious after conducting a search.
Just after 2am, Halifax police responded to a bomb threat at Dalhousie University. While on-scene, another threat was reported at Saint Mary's University, and seven minutes later at the Halifax Central Library. Nothing suspicious was found at any of the locations.
Around about the same time, an automated phone message to RCMP claimed there was a bomb at the Halifax Stanfield International Airport. Again a search was conducted and nothing was found.
Hoax bomb threats late last week forced the evacuation of three NSCC campuses in Nova Scotia, and all schools and universities on Prince Edward Island. Similar threats occurred in Winnipeg, and forced school closures in areas of Nunavut.