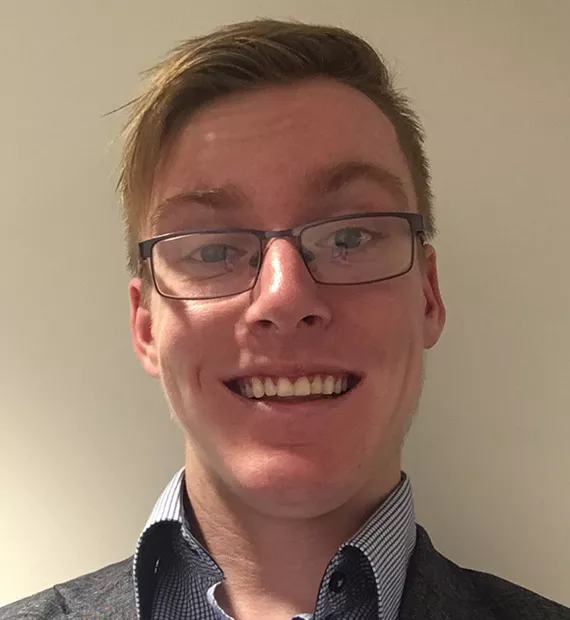 JK McAdams
I'm an Economist and Project Development Specialist at Halifax Partnership.
---
Coming out of high school, I knew I wanted to do economics through a Bachelor of Commerce with Honours. The reputation of SMU's Sobey School of Business was what made me decide on the school. I wanted to go to a top school while staying in Atlantic Canada. The chance to do a work term as part of my undergrad made it the perfect choice for me.
SMU was a very welcoming environment. After being accepted to the Honours program, a lot of opportunities opened up. I ran the economics society and had opportunities to TA and tutor. Anytime I needed one-on-one coaching or to speak with a professor, they were very open and available pretty much around the clock. I completed my undergrad and went on to do a Master's degree in applied economics.
What I learned at SMU was the ability to think outside the box. Instead of seeing only one solution, economists have to balance the possibility of many answers to the same problem. We deal with a lot of moving pieces and it's rare that one person has the only right answer. I wanted to be challenged whether I was right or wrong.
Some people might think that economists only sit behind a desk, but there are so many areas to specialize in and so many opportunities. Since graduating from SMU I've worked in banking, as well as doing research for sports teams and different employment areas. Now I work at the Halifax Partnership, an economic development organization, working on their yearly economic analysis as well as investment attraction and new business opportunities. It's fantastic, I'm never bored with what I do.