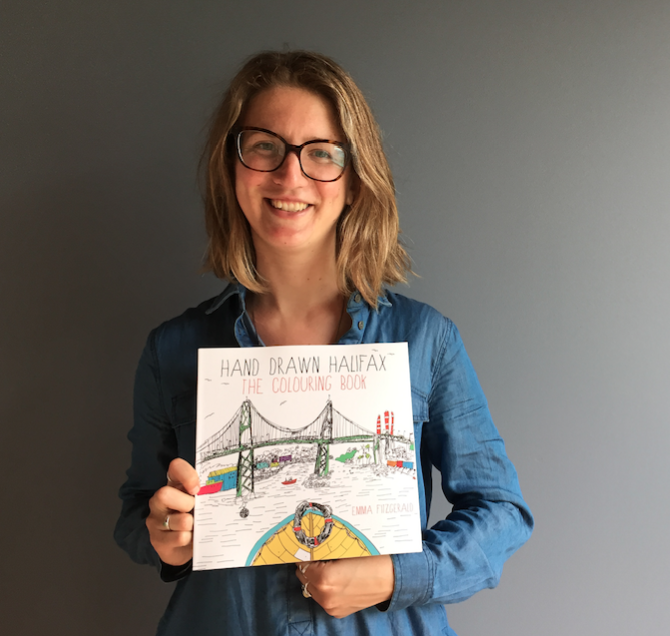 Emma FitzGerald was midway through her now-popular book Hand Drawn Halifax when she had the idea to make a colouring book version, inviting readers and creative types the opportunity to put their own stamp on her line drawings.
"Three years ago in Toronto, I bought a Van Gogh colouring book," says FitzGerald. "As a kid I used to copy Van Gogh, I think it's how I learned to draw in the way I do because there's so much movement. I think that was in the back of my head." After spending the winter "un-colouring" her drawings, her Hand Drawn Halifax, The Colouring Book has landed. "They aren't bubbly and clean like a lot of colouring books are," she says of her city street sketches. "There aren't all closed lines and shapes like a typical colouring book, it could make for a more expressive colouring experience."
You can pick up a copy nearly everywhere local books are sold—including but not limited to Bookmark, Atlantic News, Kept and Inkwell Handmade Boutique—or meet FitzGerald yourself this Friday at the Seaport Farmers' Market (1209 Marginal Road) from 9:30am to 3:30pm, where she'll be selling copies of her books, cards and prints.